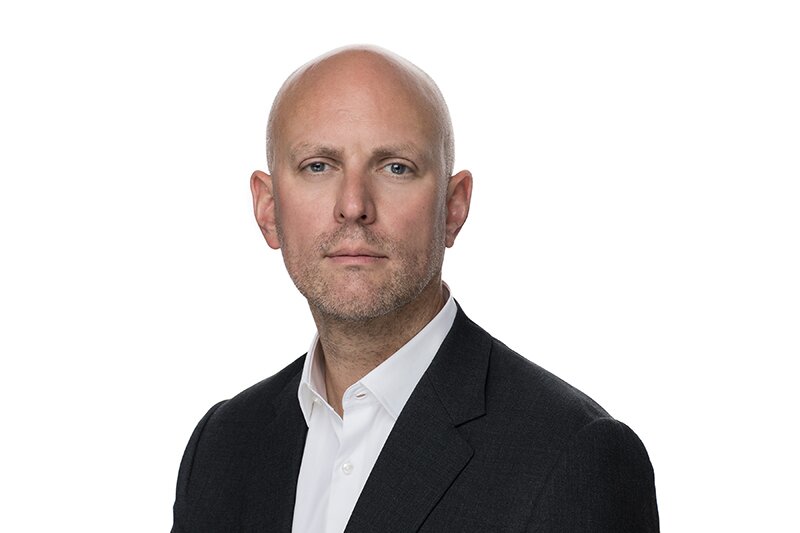 Guest Post: Prioritising traveller information and communication for the post-pandemic return
During the pandemic, new features and functionality have been added to their TravelComms platform
d-flo CEO Colin Brimson explains how during the pandemic and in partnership with clients, new features and functionality have been added to their TravelComms platform, enabling travel companies to implement more immersive customer journeys could not be better timed for powering the recovery of travel.
Now, more than ever before, information and communication are business critical – from the initial search to trip preparation, in-trip and post-trip. It can also be a source of positive differentiation. Accuracy, consistency, branding, timing, tone of voice and channel of choice of interactions can materially improve look-to-book ratios, average booking revenue, customer engagement, advocacy and loyalty.
Having said all this, many companies are now operating with reduced headcount due to the pandemic. Intelligent automation of communications is essential for any business looking to achieve operational efficiencies, at scale, at a reduced cost. A single, integrated communications platform can provide many of the mechanisms to achieving this.
Converting lookers to bookers
Improving conversion rates and lowering customer acquisition costs while maintaining a high level of engagement and service has always been a challenge. This requirement for nuturing during the interest and intent stages has never been greater with the need to instil confidence and allay anxieties.
Cited by McKinsey & Company as having a 10 to 15 per cent boost in sales conversion rates, customers expect quotations that are ultra-personalised, visually captivating and rich in relevant content. They want their documents delivered via the channel of their choice. Digital delivery channels not only enable tracking of customer engagement with the content but also intelligent automation which can analyse and measure buyer intent.
Keeping customers engaged
In order to maximise every booking, businesses need to look at fully engaging the customer in an immersive "unique-to-them" communications journey, from booking through to their return home, including the in-destination experience.
Customers accept protocols and country-specific border requirements could remain fluid for some time and will expect their travel provider to lett hem know what they need to do and when. Not doing so could cause potential confusion and for some customers fear and anxiety.
Communications, therefore, need to go beyond their pre-pandemic role as an upselling channel, and focus more on informing and preparing travellers with content relevant to their booking, destination and travel plans. Well timed updates will allay concerns, maintain confidence and drive deeper engagement, adding to the degree of trust the traveller has with the operator or agent.
And deeper engagement comes with quantifiable benefits. Gallup has said that customers who are fully engaged represent a 23% premium in terms of share of wallet, profitability, revenue, and relationship growth over the average customer.
Safeguarding customers
Dealing with the unexpected is now in the DNA of many companies across many sectors. The need for travel companies to advise their customers of external events and to minimise any resulting disruption is critical. Identifying affected customers and messaging them at speed, using the right channels is essential.
Using customer booking data to understand the context of a trip ensures messages can be empathetic, personalised and dynamic. Providing links to further information and self-serve options can ease the situation for traveller and provider alike.
And again, tracking can be a differentiator. In this case, companies can see if messages have bounced, failed, not been opened or even ended up in the spam folder. Travel companies can go the extra mile making sure that every affected traveller has read the notification, massively reducing the chance of frustrated customers and damage to their brand reputation.
Getting this right is extremely important. SAS found that one-in-three UK shoppers would ditch a customer after one bad experience.
Closing the loop
Customer feedback is essential to the success of any company. But surveys generated from a single integrated communication platform can deliver profound value beyond the immediate five-star rankings on feedback platforms. Insights from carefully captured surveys can help to drive repeat bookings, encourage referrals, and attract new customers.
Responses can also give travel companies an idea of how contracted suppliers and partners are performing in-destination. Alongside this, marketing departments can see how effective, or not, campaigns have been.
With a single communications platform, requests for testimonials and feedback can be automated, personalised and incentivised. Helping satisfied travellers share their positive experience online is vital as almost everyone – 93% of people according to Qualtrics – read online reviews before buying.
A single platform to help power the recovery
Many companies try to orchestrate their customer communications through a mixed-bag of solutions which have often been selected and implemented independently, require data flows to be mapped and systems to be integrated. Complicated workflows and ad hoc workarounds add to costs, impact efficiency, create data black holes and a mismatched customer experience.
Adopting an all-encompassing single solution can provide much more than just ease of implementation. Removing the gaps between customer acquisition, engagement, disruption management and feedback provides a cohesive experience by reducing the risk of inconsistency and inaccuracy. Intelligent automation is the foundation for an immersive customer journey, from the very first query to the return home.
The post-pandemic era will not be without its challenges, but there are opportunities for firms which accept and anticipate the new norms. "Business as usual" will not power the recovery of travel.
Learn more about how d-flo's TravelComms platform can deliver immersive customer journeys and helping with powering the recovery of travel.