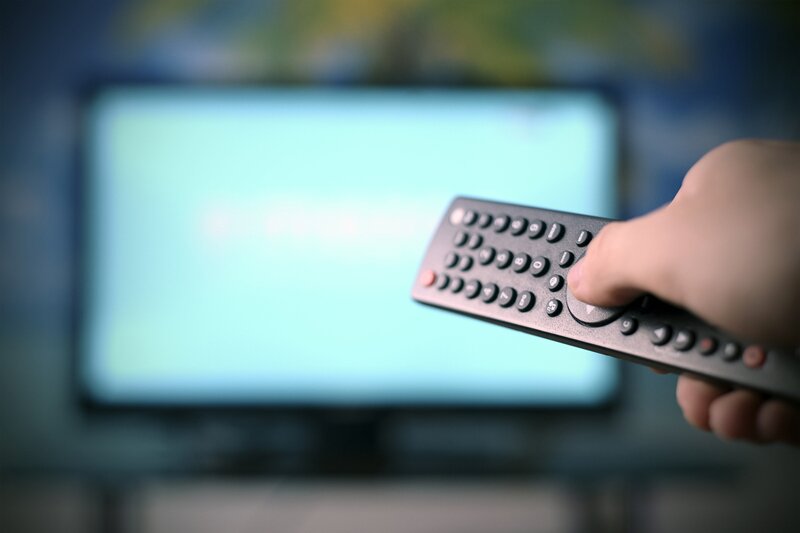 Guest Post: How to find value in TV
Exploit the kicker effect and drive online response, says Marlene Grimm of TVSquared Continue reading →
Exploit the kicker effect and drive online response, says Marlene Grimm of TVSquared
From HostelWorld's Mariah Carey ad campaign to Air New Zealand's humourous inflight safety videos, the travel industry is exploring new ways to engage with the 21st century consumer.
The travel and tourism industry is one of the fastest growing international markets, totalling a net worth of $8.27 trillion in 2017, with $830 billion spent on hotels alone. It is also a highly competitive space, so the pressure is on for marketers to deliver successful, original ad campaigns. TV is still the most effective marketing channel for travel businesses such as travel agents and tour operators, providing vast cross-generational reach and trusted, high impact ad formats. Think Haven Holidays, "a breath of fresh air," the light-hearted 40-second ad slot offered escapism from stressful city life. But changing consumer habits are causing marketers to rethink how they use TV to reach the right consumers and drive them to action.
Exploit the Kicker Effect
Consumers can now buy almost anything online, making it crucial for travel companies to access what P&G call the first moment of truth in the path-to-purchase journey. With greater online accessibility, transport, accommodation, restaurants, activities, and excursions are increasingly booked direct via websites, and over a third of bookings are made on mobile devices across most travel categories. The use of mobile devices to plan or book holidays is particularly prevalent among the millennial generation where demand for new experiences is on the rise, and 75% admit travel is one of the most important factors to their quality of life.
From hospitality brands, to travel agents and tour operators, marketers can leverage TV to take advantage of this trend for digital planning and direct booking by using their TV campaigns to drive online response, including website traffic, social engagement and search activity. In fact, 90% of consumers now use second screens such as tablets or smartphones when watching television, and will use these devices to find out more about a product or brand that catches their attention during a commercial break. By synchronising a paid search campaign with TV spots brands – appealing to the masses like Expedia or to niche markets such as Myths and Mountains – can take advantage of the kicker effect of TV on digital response, and encourage consumers to engage with their offering during the few minutes where intent-to-buy is at its highest.
Adapt to Buyer-Centricity
Today's consumer has a greater choice of travel, accommodation and entertainment than ever before, and each traveller has their own unique needs and preferences. The increasing popularity of price comparison sites and booking platforms has made it easier for consumers to weigh up their options, and – inspired by the sharing economy – alternative services such as AirBnB provide access to new opportunities at all price points. Hospitality has become a buyer-centric market where individual tastes and requirements must be catered to.
The increased complexity of the market makes defining and reaching target audiences more challenging. Marketers within the travel and tourism industry can combat this by measuring the impact of TV spots and continually optimising campaigns to ensure they are reaching the right audience, at the right time, via the channel most likely to inspire action.
In the short term, it is important to identify the TV spots generating the greatest response – whether that's bookings, searches, website visits or app activity – and then make in-flight changes to days, dayparts, networks, programmes, genres, and creatives to maximise the effectiveness of their on-air campaigns. In the longer term, TV analytics data can be used to understand consumer behaviour and track TV's influence on the path to purchase, even where the consumer journey crosses multiple channels. Insights can be utilised to prove return on TV ad spend and to design impactful plans and media-mix strategies for the future that will promote maximum response.
TV is unparalleled in popularity, trustworthiness and diverse demographic reach – which makes it a highly effective marketing channel for the vast array of travel agents, tour operators, and other tourism businesses in play. By exploiting the kicker effect and using TV to drive online response, as well as measuring and optimising TV campaigns to ensure they reach the right audience at the opportune moment, brands catering for anything from family holidays to backpacker trips can make the most of evolving consumer trends and succeed in an increasingly mobile-first, buyer-centric market.