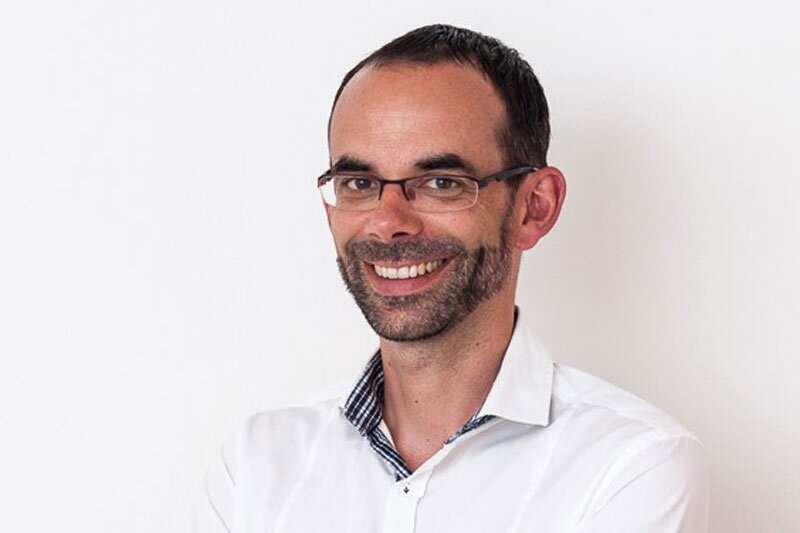 Guest Post: How the emotionality of travel affects travel technology
Manuel Hilty examines the emotionality of travel and how it affects travel technology
Manuel Hilty, co-founder and chief executive of connected trip building platform Nezasa, examines the emotionality of travel and how it affects travel technology.
This is the second follow-up article to 'the fundamental challenges in travel technology', where I outlined five major challenges facing digitalising travel. This time, I'd like to take a closer look at the emotionality of travel and how it affects travel technology.
Travel is something people deeply connect with on an emotional level. We do not travel because it's a necessity (like shopping for groceries) but because we are looking for a special kind of experience. Digitalising travel does not mean that we have to automate everything away. Creating the possibility to always have the right groceries at home without spending much time on it provides value to many people. Automating travel-related experiences away entirely , however, does not make sense.
The above may seem trivial at first glance, but it gets more differentiated when we take a closer look. The actual sightseeing, relaxing at a beach or pool, or dining on a terrace at sunset are experiences that should always remain. But what about the planning, the organisation, and the way to the actual experience? How much of it is a nuisance and could be eliminated through automation?
Let's investigate the different phases of the travel lifecycle individually:
1. Inspiration
2. Planning and Booking
3. Preparation
4. The Actual Trip
5. Back Home
What's common to all is that on the side of the travel providers, automation almost always helps. Automating processes for travel brand results in more business, more speed, and having more time to support the travellers where it's really needed. The customer-facing processes, however, don't all have to be rationalized away. Here it very much depends on the phase and activity.
1 – Inspiration
The inspiration phase is emotional. Who does not love to browse through descriptions, pictures or movies of destinations, things to do and places to stay? The majority of people would agree that this is one of the fun parts of the whole process – second to probably only the real experience itself. In this phase, technology should improve the experience through better media and content and to help the customers to find the right things to look at.
Many players in the industry – both the travel brands themselves as well as service providers like LonelyPlanet – are doing brilliant work to create better content and to make it easier to access and enjoy it. Also, we can always work on serving inspirational content that fits the consumer's interests even better. What's not really a topic in this phase, however, is rationalizing it away. Inspiration is important – skipping this is at everyone's own peril.
2 – Planning and Booking
This is one of the more controversial phases. Many industry players and startups are attempting to completely automate travel planning. Their approach is to get information about the customers and their preferences and generate complete trip suggestions based on this information. The underlying assumption is that people would both like to save time and get meaningful recommendations as soon as possible.
The counter argument to the above is that the actual planning is also inspirational. Creating plans, changing them again, researching options etc., is something that many people actually enjoy doing. For many, it's part of the fun.
So where's the truth? What's travel tech supposed to do? There is not enough research data to provide a clear picture on this topic. Our belief at Nezasa is that at least a significant percentage of customers enjoy planning. The primary focus of travel tech should be to support the travellers in the planning process as well as possible without taking away the fun part of it. And for those who don't have time for planning, there should always be a fast track – be it through an agent who does the work or even through completely automated recommendations.
3 – Preparation
There can be a long period of time between the booking and the actual trip. It's a period of anticipation and as a travel brand, it's a good idea to fuel this anticipation in order to stay in touch with the customer and to not miss any upselling opportunities. Such interaction can be automated to a high degree without a loss of emotion – if done right, the result is an even more engaged customer.
The closer the trip comes, the more value we can create through providing useful information. In times like today where rules and regulations are so fluid, this is more important than ever before. Travel tech can help with doing all of this, resulting in less friction and more space for anticipation (and hence emotion). Services like Sherpa°, Passolution and others are providing such information as a service for the rest of the industry.
4 – The Actual Trip
This is a very busy phase. Months of anticipation come to realize within a short time period. It's imperative that everything works smoothly – every hour spent with administration and coordination is one hour less for experiences. In this phase, technology should reduce hassle and distraction as much as possible. Make sure that the travellers have all relevant information readily available and help them to deal with unexpected situations and changes as smoothly as possible. A shift from static to live itineraries allows one to react to various changes in plan – whether they are intentional or circumstantial.
This phase requires a lot of work, maybe even more than the planning and booking phases. We see emerging travel companion apps that not only provide relevant information on the itinerary, but also real-time updates on flights or smart upselling opportunities like Nezasa's TripBooster app. Other apps allow the travellers to communicate with important stakeholders and provide upselling possibilities.
The perfect service would automatically notify and/or re-schedule all follow-up programs (transfers, hotels, restaurants, excursions, cruises etc.) when there's a flight delay and do all of it in a seamless manner while allowing the travellers to interfere if they do not like the automatically proposed changes. However, this service has not yet been completely built. It's one of the remaining holy grails in travel technology and many companies including Nezasa are working on the next-generation solutions in this space.
However the solution will look in the end – reducing hassle during the travel will provide more room for experience and emotion.
5 – Back Home
People like to relive their trips and go through all the great memories again. Some like to share their experiences with other people. Simplifying these activities not only provides a greater overall experience, but benefits the travel brands as outlined in my recent article about travel touchpoints.
Providing technology for this is not rocket science and many good solutions already exist – from social networks over review platforms such as TrustYou or TripAdvisor to platforms where people can share whole trip suggestions. The job for the travel brands is to put the right solutions together.
Finding the Right Mix
Several phases of the travel lifecycle are an integral part of the experience. In the digitalisation of the travel business, we always have to keep this in mind. Our job is about automating those processes that take valuable time and focus from the actual experience. By doing this, we can provide real value allowing travellers to enjoy the whole process even more.