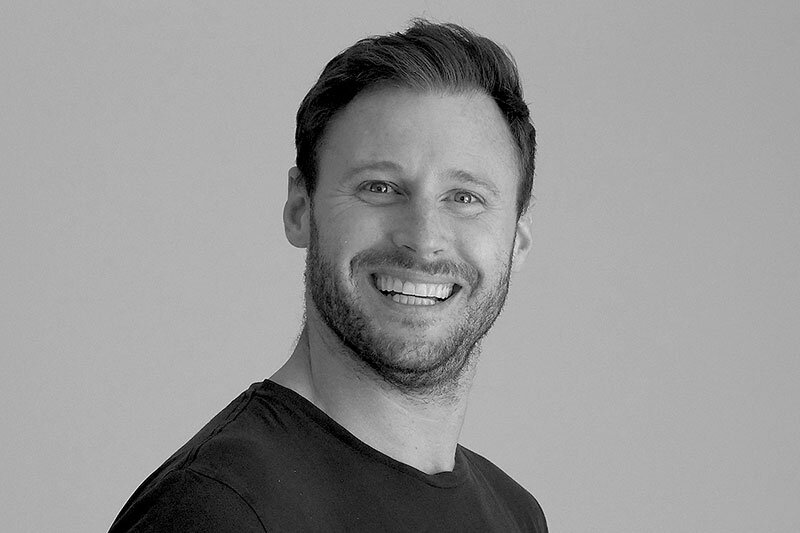 Guest Post: A view from the launchpad, new ways to travel in 2020
Launches this year have sought to highlight the experience of travel, says Five by Five client services director George Roberts
Launches this year have sought to highlight the experience of travel, says Five by Five client services director George Roberts
Having established that new product launches in the travel sector sometimes aren't anything to write home about, or remember, there's still a chance for brands to try and stand out from the competition. It's a tough market but it can be done!
And this year, fortunately, a handful of them have really seized the opportunity: we've seen a number of announcements that have caught the public eye and bode well for travel experiences in 2020. Even the most innovative holiday or hospitality service can be let down by a poor product launch, but an equally innovative launch can often add an extra layer of sparkle:
EasyJet's savvy rebrand
The seeds were sown last year, when easyJet's Imagine campaign aimed to reposition the brand as more of an experience and an overall package, rather than just a budget airline. Now it's capitalising on the fall of Thomas Cook with the launch of its package holiday service via the Holidays brand.
The news came as easyJet reported a 26% fall in pre-tax profits to £427m for the year to 30 September. So what better time to launch? Launches offer companies a new source of revenue and the chance to innovate their product offerings. easyJet has obviously understood the need to fill the Thomas Cook-shaped hole in the market with something more fitting to today's market.
The 'Hide and Seek' campaign helps shift easyjet into a dealer of experiences, not just an airline – and that makes sense as the brand's traditional millennial and Gen-Z customers, driven largely by Instagram, aren't really considered package holiday mainstays. Launching the multi-platform campaign during Channel 4's Gogglebox, which boasts nearly a quarter share of the channel's key 16-34 demographic, was a smart move, backed up by a host of channels including cinema, OOH and social.
Airbnb's unruly critters
Airbnb's Animal Experiences offers customers the chance to see and engage with animals in a way that's not exploitative, as all the experiences follow World Animal Protection's guidelines.
Much like the experiences it offered for different cities with Vice, this offers a completely different element – and its simple launch trailer is really nice, summing up what the business is trying to achieve. Millennial women in particular love buying experiences and Airbnb took this insight one step further, partnering with animal-friendly online media brand The Dodo to offer experiences with some of the popular pets featured on its shows as part of its launch. By reaching The Dodo's 5m subscribers, the travel brand landed on the ideal millennial-friendly market.  It's another experience-leaning launch that nods towards responsibility, much like easyjet (and, of course, tea with the naughty sheep looks amazing!).
Virgin Atlantic's come flea with me
The airline's launch of a new flight route into Israel had Sir Richard Branson himself, plus the company's Israeli CEO, showing off their haggling skills in the flea markets of Tel Aviv.
Playing upon the Israeli love of haggling, the launch got people engaged with real and tangible results – not least that it was covered on a TV channel that reaches 38% of Israeli households. And the common theme of experiences once again comes to the fore, as the launch marketing played up the authentic experience available to holidaymakers.
Prince Harry's Travalyst
Using a famous celebrity is an oft-trodden path to launch, but using a British Royal is a slightly different approach. I often think the Royals are unlike traditional celebrities in that they are known for doing so much charity work, but they also get picked apart (much like a brand) if their personal side doesn't live up to what they're saying.
The fact that this eco-travel launch was greeted with column inches about Prince Harry's use of private jets speaks volumes about the potential risks involved, but it also highlights his willingness to confront a potentially troublesome issue straight on. The so-called 'Greta effect' has also highlighted that in 2020 marketers need to respond to the demand for environmental stewardship and take action to embrace the circular economy.
Overall, there weren't that many high-profile travel sector launches this year, but those that did appeared to offer marketing campaigns that sought to highlight the experience of travel. It will be interesting to see what other new holiday options appear over the coming months, and whether companies, with the added pressure of the Greta-effect, will be forced to innovate through launch by maybe doing less and focusing instead on making their future campaigns more impactful.