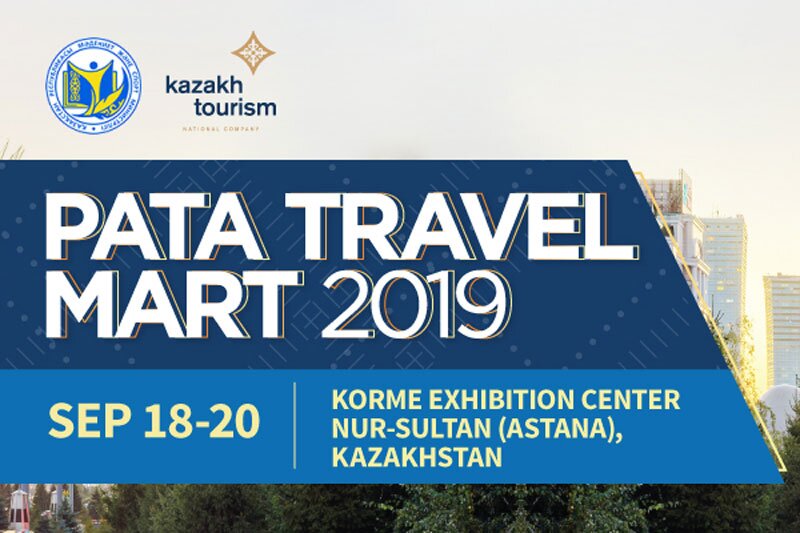 PATA launches Travel Lab Asia to source sustainable tech for partners
Initiative will help technology firms work with hospitality sector
A new travel lab for Asia was launched this week that will help technology firms work with the industry to develop solutions aimed at making the sector more sustainable.
Travel Lab Asia was unveiled this week in Nur-Sultan, the capital Kazakhstan where the Pacific Asia Travel Association was holding its annual PATA Travel Mart.
The lab has been created in association with PATA, the development bank Asian Development Bank (ADB) and Plug and Play, a Silicon Valley-based travel start-up investor, accelerator and innovation platform.
The lab will initially focus on working in the hospitality sector and the first two partners were announced as Jetwing Hotels, of Sri Lanka, and Minor Hotels from Thailand.
PATA want to work with up to five hospitality sector partners and so will invite three more to join the lab before considering rolling it out to other sectors of tourism like convention bureaus.
The aim is that the lab helps PATA partners find and develop the right technologies for them to address issues they are facing today.
Mario Hardy, chief executive of PATA, said the association had been approached by ADB that was looking to invest in clean, sustainable technology companies working in the tourism sector.
He said this aligned with how PATA itself wanted to help its members to resource and deploy technology to help travel and tourism operate more sustainably.
"Having had discussions we decided the best area to focus on initially should be hospitality," Hardy told Travolution this week.
"We will sit down with Minor and Jetwing and their engineer and operations teams to talk about what are their pain points. Is it water consumption, food wastage or is it about solar enefy?
"They already have got sustainable practices – Jetwing is probably one of the leaders in this area in the world – but they want to go further.
"We will be looking at all different aspects to do with running a hotel. Then, with the assistance of Plug and Play we will go and find who are the best solution providers that can help them.
"It could be a solution provider based in South America, or in Europe, or Asia, we will find the one most suitable for them.
"We will not be only looking at start-ups. Some will be established businesses which have maybe a presence in Europe but not yet have come to Asia because they are worried about taking the risk."
Plug and Play already has an extensive network of firms it works with globally including corporate partners and start-ups.
ADB will de-risk the investment in the technology by funding pilots with up to $200,000 in exchange for a small stake in the technology provider.
"The intention is that we want to find partners than can scale so that if they successfully run the pilot with one hotel in a group they can roll that out to other properties globally," Hardy said.
"Sustainability has always been part of the DNA of PATA. I do not want to be known as one of those organisations that just publishes research about how we should be doing things in tourism.
"That's one component. But I want to PATA to be known as providing solutions."
Hardy said a project the association ran last year under which it provided with DIY tools to cut food waste was a huge success with some partners cutting waste by up to 50%.
PATA has recently appointed Graham Harper as  director of sustainability and social responsibility to further its work in this area.
Speaking in a session during the Travolution Asia Forum at the PATA Travel Mart, he said: "Our industries have sustainability at the forefront everything we do now. We have to be sustainable.
"That's coming from consumers, the demand side, from the people we serve, but the bigger challenge is on the supply side.
"What are the different alternatives we can choose from in our purchasing? How can we more effectively examine our supply chains and find those different alternatives?
"In a lot of emerging markets they do not necessarily have the same access to those alternative supply options."
Patricia Nordstrom, corporate partnerships travel and hospitality at Plug and Play, said: "As a global ecosystem of collaborators, private and public stakeholders and entrepreneurs, Plug and Play provides our partners with unrivalled exposure to best practices for working with start-ups and technology providers.
"For TLA, we are looking forward to expanding the Plug and Play travel programme in Asia Pacific. Alongside ADB and PATA we will help build up the capability and technological competencies at all of our participating corporate partners focusing on clean tech and sustainable solutions."
Jason Lusk, communications and innovation consultant at ADB Ventures, said: "Booming tourism growth has triggered a hotel, venue and infrastructure building spree across the Asia Pacific region.
"We have a one-shot opportunity to steer tourism facilities down a sustainable path, which we intend to seize by helping corporate partners align their bottom-line interests with sustainable development goals."