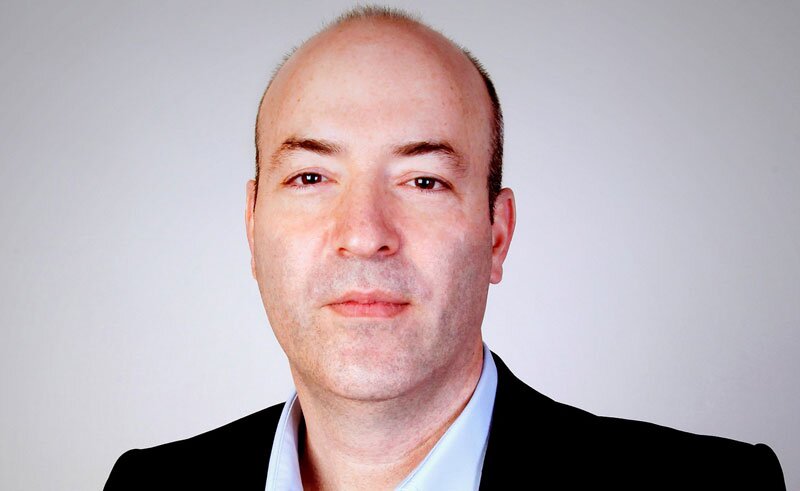 Big Interview: How Travel Audience is helping destinations spot sources of demand
Travel Audience MD Freddy Friedman on how the Amadeus-owned media division is supporting destinations
Amadeus' automated marketing division Travel Audience has been working more closely with destinations over the past year to help them spot signs of opportunity. Lee Hayhurst spoke to its managing director Freddy Friedman.
Prior to the COVID-19 pandemic destinations were using source market data insights to target their marketing spend at the most promising pools of potential travellers.
That was helping address usual industry issues like the seasonality of travel, but then the pandemic hit and a whole new set of imperatives came along, according to Amadeus' Travel Audience division.
Destinations found themselves with two distinct challenges: how to keep front of mind when travel was not possible; and how to target source markets as they opened up during last summer.
Travel Audience, a programmatic media buying organisation built for the travel sector, instigated a recovery programme to help destinations turn dreamers into visitors.
Managing director Freddy Friedman said COVID-19 has made it even more important to match travellers with the destinations they can and want to visit.
"The way programmatic advertising has evolved today means it allows you to create very good, solid filters to enable secure and streamlined media buying," he said.
"The publishing partners we work with are handpicked and we have all kinds of exclusion lists. That's a commitment we make to our partners. When we place an ad, we know where it's being placed."
Predicting the future in uncertain times
Being part of Amadeus, the European travel technology giant, Travel Audience has access to a wealth of first and third party industry search and demand data, as well as travel expertise.
And it is this sector knowledge and grasp of the relevant trends that is more valuable today than ever now that historic data is no longer much of a predictor of future behaviour.
"COVID came along and changed everything. The whole picture became very unclear for the whole industry," said Friedman.
"We wanted to get the industry restarting and recovering because this was an opportunity to help our destinations. So, about a year ago we launched recovery programme."
Countries like Greece used the programme last year to search for the recovery signals in travel demand and ensure that their marketing spend ROI was maximised.
The country is heavily reliant on tourism, with 25% of GDP coming from the sector, and the Travel Audience campaign saw impressive results targeting the German and Austrian source markets.
"We helped travellers get some sun and we helped Greece start the process of recovery and utilise their budgets in the best way possible. That's a win win," Friedman said.
"We need to help travellers be safe, but we also need to get relevant offers to them and our ability to do that was reflected in our campaign results."
Keeping destinations top of mind with travellers 
The need to react to a fast-changing situation was paramount last year as travel corridors opened and closed again depending on levels of infection.
"Our real time trends and insights enabled us to proactively approach destinations and say we see an opportunity here, or here. Without that maybe that destination would miss out," said Friedman.
He adds, in a disrupted time like now, the most important thing for destinations is to remain top of mind.
"People are waiting for the time to get back on a plane and fly somewhere and there is a plethora of destinations who want to be in the top three places they want to visit.
"We see this as an opportunity to support those destinations, and also as an opportunity for our business and to help the industry to recover.
"For so many destinations restarting incoming tourism is actually restarting the economy and this is where we can be helpful.
"With each incremental visitor that comes you can make an assumption of the positive halo effect that will create for the destination.
"The destinations want to understand what they do with us has a very clear ROI, so that's where we come in with our insights."
According to Travel Audience's latest data looking at search trends in all European markets the UK travellers has the highest propensity to travel outside of Europe.
In 2021, 59% of European travellers are considering venturing outside of the continent this Spring and Summer, just under 10% up on previous years (51% was the average in both 2020/2019).
Top destinations searched outside of Europe were Dubai, New York, Istanbul, Cancun (up 34 places this year on 2020) and Bangkok.
Male, in the Maldives, has moved up 73 places in 2021 to ninth while the biggest increase in search was for the Caribbean with Martinique, Guadeloupe rising by over 120 places.
Top destinations within Europe were London, Paris, Lisbon, Barcelona, Amsterdam. Athens moved up six places in comparison to its popularity in 2020.
Matching demand with 'lookalike' destinations
Artificial Intelligence is being deployed to make more sense of demand data and to make informed decisions about other destinations consumers might be interested in.
These 'lookalike' destinations use contextual referencing based on consumer behaviour to recommend where potential audiences might be looking for travel inspiration.
"We are giving more relevant options and possibilities for travellers so they can make a choice. We consider making people aware of other options even if they don't go there as a great privilege.
"Artificial intelligence streamlines the analysis in more understandable ways so it is clear what comes out of it and it also helps us understand media buying patterns.
"If, for instance, for some reason we believe we should be focussed on origin market X and the engine does not se relevant results it needs to raise a flag to say maybe something is wrong.
"This is where AI comes in because it's quicker to identify flaws and trends and delivered helpful insights into the performance."
Friedman said during the pandemic which has had an impact throughout the travel industry Travel Audience has been brought closer to its destination partners.
"We have had more meaningful conversations than ever before because of the ned to support destinations and to get through the challenging times.
"It has been more of a consulting effort, working hand in hand and meaningful discussions are continuing to happen as we speak.
"We are also working closely with all industry bodies to make sure we are acquainted with the rules and regulations to make sure travellers are aware of what's going on and what's required.
"This is very important because it is what the destinations are expecting from us."