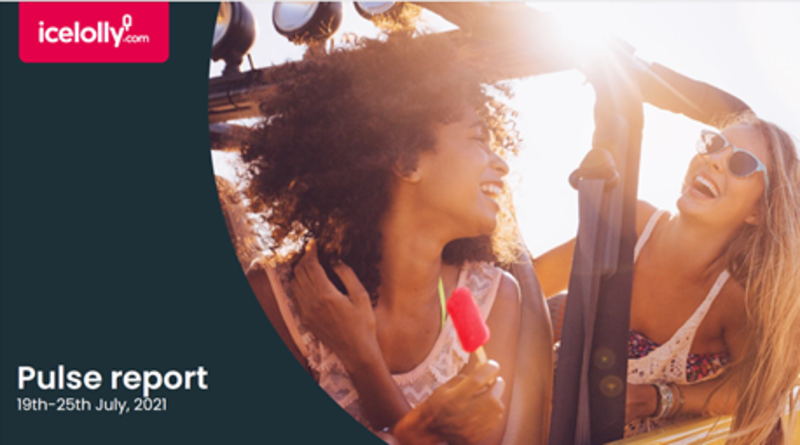 Icelolly.com Pulse: Summer 2021 stalls as search share rises for 2022 departures
Latest demand trends from UK holiday comparison site for seven days to July 25
Search focus on holiday comparison website icelolly.com returned to 2022 last week as uncertainty around travel this summer heightened with restrictions imposed on France.
The latest weekly Pulse tracker covers the period when France was placed into an Amber Plus category for UK travellers requiring them to quarantine on arrival.
Icelolly.com said it was search for summer 2021 remain for the August to October travel period as July saw a natural degradation ahead of the final week of the month.
The biggest percentage share growth came for May and August 2022 (both up around 30%, week-on-week), while outside the top 10 departure months October 2022 saw a share increase of 66%.
The left the search share by season at summer 2021 65.2% (down 6.2%), winter 2021 6.9% (up 0.7%) and summer 2022 26.6% (up 5.4%).
Icelolly.com reported a second consecutive week of search share gain for Croatia (up 55%) which saw it enter the top 10 most-searched destinations.
Majorca (down 23%) and Ibiza (down 31%) both saw share fall further last week. Outside the top 10, Madeira and Larnaca both recorded share gains close to 30% week-on-week.
Chris Webber, head of travel deals at icelolly.com, said: "Croatia and Malta both had strong weeks from a search point of view, with Malta also seeing good booking levels for summer 2021 travel.
"Interest in summer 2022 grew in both search and bookings – a quarter of searches are for summer 2022 travel and close to one-third of all bookings are for that travel window.
"In the UK, the focus for searches has become very last-minute with around 30% of searches for breaks beginning within the next seven days and 9 out of 10 searches for travel in the next three months."