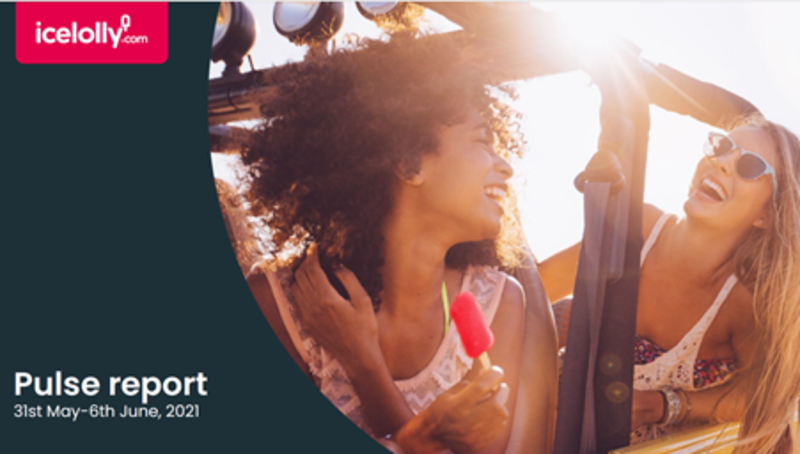 Icelolly.com Pulse: Holidaymakers remain hopeful for an August getaway
August the most searched-for month last week, but summer 2022 sees increase in popularity
Holidaymakers retain hope of an international getaway this summer with August becoming the most searched month on holiday comparison site icelolly.com.
The site's weekly Pulse tracker highlighted the impact of Portugal coming off the UK's green list of destinations that do not require quarantine on return from.
The Algarve saw a slump in interest from Thursday, when the announcement was made, while Antalya in Turkey saw the biggest increase as the focus shifted to August.
Paphos Area, Larnaca Area and Costa Brava all saw high double-digit search share increases.
August 2021 followed up big gains from last week with a further search share increase to make it the most-searched departure month while June declined.
Icelolly.com said there was a notable increase in searches for Summer 2022 travel leaving the share by season at: Summer 2021 68.2% (down 4.5%), winter 2021 5.4% (down 0.9%), and summer 2022 25% (up 5.5%).
Chris Webber, icelolly.com head of deals, said: "The removal of Portugal from the green list had an immediate and expected impact on searches and bookings.
"While it remained the most-booked destination across the week, the interest came very much from Monday-Wednesday.
"From Thursday onwards we saw a shift to other destinations – with Turkey proving particularly popular in search- and a later summer (August onwards) departure date preferred. 2022 departures also gained search share.
"In UK search, August is also the most popular time people are searching now that the May half term has passed. UK beach break favourites Cornwall and Devon both gained share."
Among domestic destinations, the Cotswolds, Cornwall and Devon all saw double-digit search share increase last week.
Searches for UK and North Yorkshire both lost share, dropping by around 20%. As the half-term period passed Icelolly.com saw a shift away from very last-minute searches.
For a second consecutive week there was a notable growth in the share for the 31-90 day window, a period that covers the first week of August.