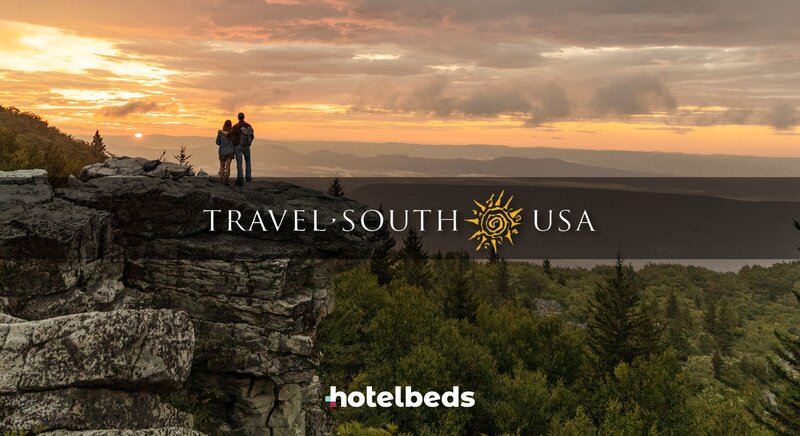 Hotelbeds campaign to promote southern US states via trade partners
Deal agreed between bed bank and Travel South USA to showcase regions attractions
by Avery Ketcherside
Hotelbeds has signed a new agreement with Travel South USA to promote international and domestic tourism to the south of America.
The campaign will be promoted through the global bed bank's network of agents and travel advisors in the US, United Kingdom, Canada and Germany.
Following the success of a 2020 Travel South USA promotion, Hotelbeds will showcase the Southern region's outdoors, activities, and attractions.
This year's campaign will feature nine states and 14 cities in the southern US, each with their own unique experiences for tourists.
Joseph Sheller, head of global destination marketing at Hotelbeds, said: "After a very successful co-operated domestic campaign with Travel South USA, that included nine participants, we are expanding the footprint for this campaign.
"Now we have 23 destinations that will be participating, and the timing could not be better with the recent announcement of EU travel into the United States.
"I want to thank all the participating destinations, as well as Liz Bittner from Travel South USA who was instrumental in facilitating and coordinating this effort."
Liz Bittner, president and chief executive officer of Travel South USA, added: "Partnerships are key-value and imperative for the Travel South USA group of states and city partners, and we couldn't be more pleased with the extraordinary results from our Hotelbeds strategic partnership.
"The campaign in 2020 helped many destinations stay afloat, and based on our early successes, we have launched a new and expanded campaign.
"Over the coming months, we have more partners, more hotels and attraction deals, and more outreach to the travel trade around the globe. The ROI is a win-win for our trade clients, valued customers, and destination partners.
"We love telling stories that inspire a visit to the Authentic South and backing it up with an e-commerce platform protecting our tour operators and travel trade customers."