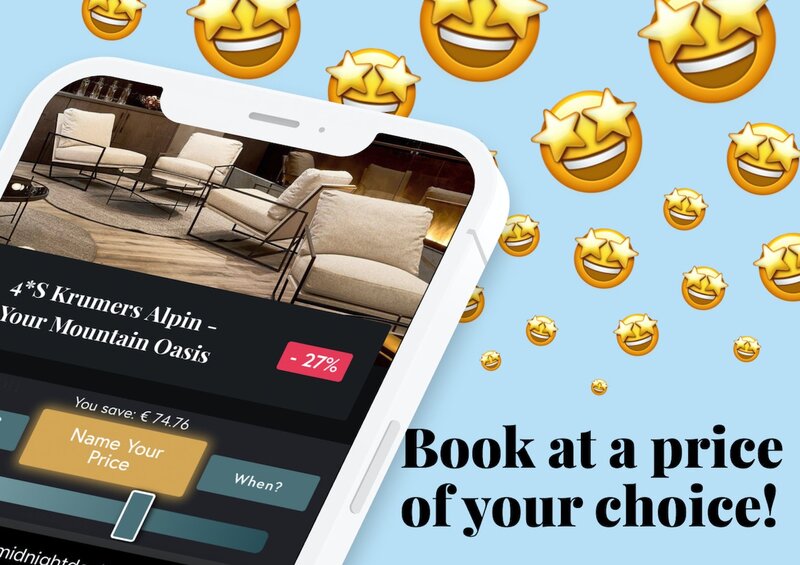 Hotel auction platform Midnightdeal hits crowdfunding target on day one
Founder Lukas Zirker says the public funding bid surpassed expectations and has 'gone through the roof'
Austrian hotel auction platform Midnightdeal has surpassed expectations of a crowdfunding bid having hit its target on the first day of opening to public investors.
With 15 days left of a Seedrs campaign, the firm has secured 119% of the funding target of £250,000 with almost £300,000 pledged from 202 investors.
The crowdfunding investment will support new projects to support Midnightdeal's growth plans after successful launches in Germany and the Czech Republic.
The firm, which launched in 2017, says it grew strongly during the COVID pandemic by 200% and plans to enter the Netherlands before the end of 2022 and the UK in 2023.
Lukas Zirker, founder and chief executive of Midnightdeal, said: "Our crowdinvesting actually went through the roof. We are really impressed by the result. Even we didn't expect that on day one.
"Our team sees this as a confirmation of our idea of putting the community first, because we have been following this guiding principle since our founding. At Midnightdeal, everyone decides for themselves how much they want to spend on their hotel stay.
"The big new step was therefore the logical continuation for us. We now offer everyone to buy company shares at a price they define themselves. We are excitedly following how many more participants invest by the end of the campaign."
Midnightdeal said a number of its young users opted to invest in the company in a private phase of the crowdfunding.
It claims its gamification model in which users decide what they want to pay for a hotel stay resonates with this audience of travellers from younger generations.
It estimates, with over 2.5 million hotel rooms unsold every night the potential is €20 billion of untapped revenue in Europe per year.
"Only on Midnightdeal do hotels get the opportunity to offer these rooms at lower prices," the firm said.
"Due to the closed community, only here they do not lose their price parity and price stability.
"The hoteliers decide for themselves which desired price bids they will accept in the end. As a result, members save an average of 35% of the travel price."
The crowdfunding campaign runs until September 2.