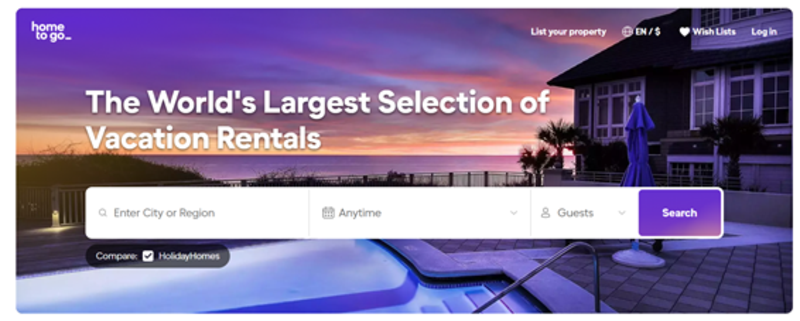 HomeToGo to offer embedded insurance for rentals with Cover Genius
The listed Berlin-based marketplace will integrate XCover to provide a more seamless and bespoke experience for customers
Holiday rentals marketplace HomeToGo will offer its customer embedded insurance policies having agreed a deal to work with Cover Genius.
HomeToGo, which was founded in 2014, has developed a booking platform for suppliers to reach a global audience. It is headquartered in Berlin and listed on the Frankfurt Stock Exchange.
The firm claims to have the "world's largest selection of vacation rentals" and today operates localised apps and websites in 25 countries.
The integration with XCover, Cover Genius' global insurance distribution platform, will see HomeToGo provide bespoke protection aimed at "enhancing the rental booking experience".
Dr Patrick Andrae, co-founder and chief executive of HomeToGo, said: "Protection for rentals is especially relevant in today's landscape – having been underpinned by trends coming out of the pandemic, flexibility remains top of mind for many customers.
"For example, our own survey data shows that 54% of respondents purchased travel protection within the last year, indicating a consumer appetite for increased flexibility. We're excited to partner with Cover Genius to offer protection that is seamlessly integrated into the rental experience."
Angus McDonald, co-founder and chief executive of Cover Genius, added: "There is a massive opportunity for short-term rental sites that interact with both sides of the marketplace to offer convenient, customer-centric protection throughout the entire rental journey.
"We're honored to help HomeToGo, the world's largest vacation rental marketplace, offer peace of mind to its customers with tailored protection that is seamlessly embedded in the booking path."
Embedded protection is now available across several HomeToGo markets including Austria, France, Germany, Italy, Switzerland and The Netherlands.