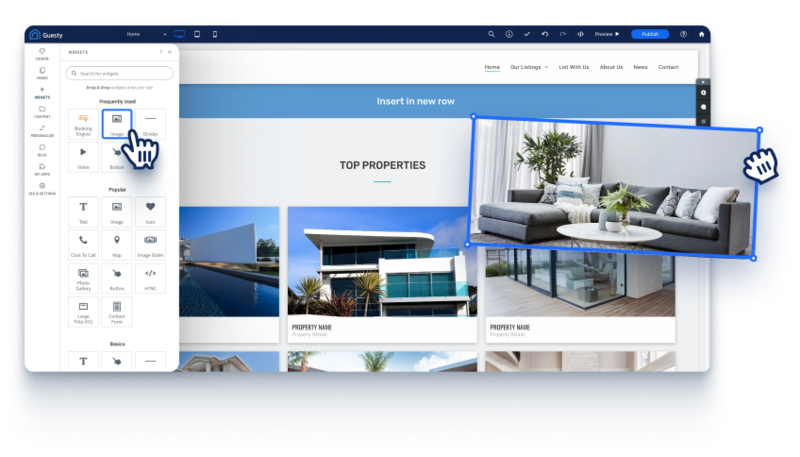 Guesty marks Book Direct Day with launch of reservations website builder
The short-term rental technology specialist unveils new services as part of its revamped suite of direct reservations solutions
Short-term rental sector technology specialist launched a new direct booking website builder for property managers this week.
The firm is offering the service for free and users only start paying once the site goes live.
The launch coincided with Book Direct Day (#BookDirectDay) on Wednesday as part of a revamped Direct Reservations Suite of IT products.
Guesty Websites offers users professional branding services with numerous website styles, templates, fonts and imagery.
Property management firms and hosts can establish an online presence, customise guest offerings and optimise their pricing strategy.
They can also avoid dependencies on third parties and drive repeat business with direct customer communication and relationships, said Guesty.
Vered Raviv-Schwarz, president and chief operating of Guesty said: "We're thrilled to launch our full suite of Direct Reservation solutions and offer our customers advanced tools to power their direct booking capabilities and build their brand.
"Guesty's technology empowers hospitality providers to expand their distribution with direct guest engagement, communication and pricing.
"One of my personal favourite features in our solutions suite is Guesty Websites, which allows customers to create beautiful websites from scratch with easy-to-use templates, imagery, design elements and beyond."