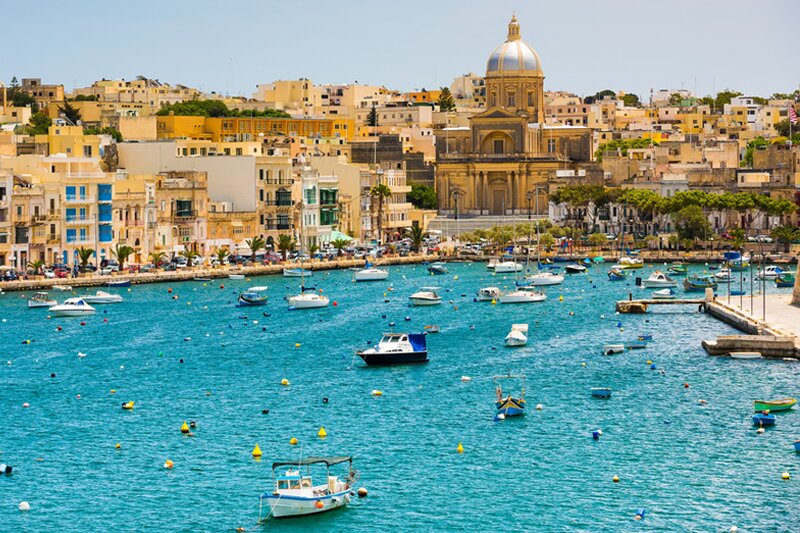 Culture Trip launches campaign to drive visitors to Malta
Promotion will focus on the destination's food, drink, wellness and outdoor and adventure activities
by Avery Ketcherside
Culture Trip has launched a bespoke campaign for Visit Malta in partnership with media agency MediaCom.
The campaign will showcase the Mediterranean destination and encourage Culture Trip's UK audience to holiday in the islands.
It is focused on celebrating the food, drink, wellness, outdoor and adventure activities found in Malta.
Culture Trip's media sales team has created a visit Malta hub on its site featuring places to stay and activities on the islands.
Interested travellers can find blogs exploring Maltese cuisine and adventures around the islands, as well as a dedicated gastronomy video on the hub.
The campaign will launch in two bursts with the first running until mid-October targeting travellers considering last minute breaks.
In the second, Culture Trip will offer a free virtual cooking class with a host teaching guests how to create traditional Maltese dishes. The
class will be available to book online via culturetrip.com.
Tolene Van der Merwe, director of UK and Ireland at Malta tourism authority, said:
"Malta has been on the green travel list since 30th June 2021, is open to fully vaccinated travellers, and continues to be one of the most popular holiday destinations for UK tourists.
"This bespoke campaign with Culture Trip puts a spotlight on the great and many adventures waiting to be discovered in Malta – we have something for everyone to explore.
"We love how Culture Trip brought this to life with unique and engaging content that will help to inspire new visitors coming to Malta, and are delighted that Culture Trip have collaborated with us to make holidays to our beautiful archipelago accessible for everyone."
Tamsin Carroll, Culture Trip group account director, added: "As travel overseas opens up, we are proud to have been able to create a bespoke campaign for Visit Malta that inspires our audience to visit the islands.
"This destination offers incredible diverse experiences and we've brought this to life in a way we know our audience loves.
"We understand what our users are looking for so we are able to come up with campaigns that really speak to these interests while at the same time deliver against our client's specific goals.
"Every month, millions of users come to Culture Trip for travel inspiration and many also now come to us to book travel — we offer a single platform that takes customers from inspiration to planning to booking."
Since 2019, the travel e-commerce brand has received more than 30 awards for its content and advertising, including bespoke campaigns.