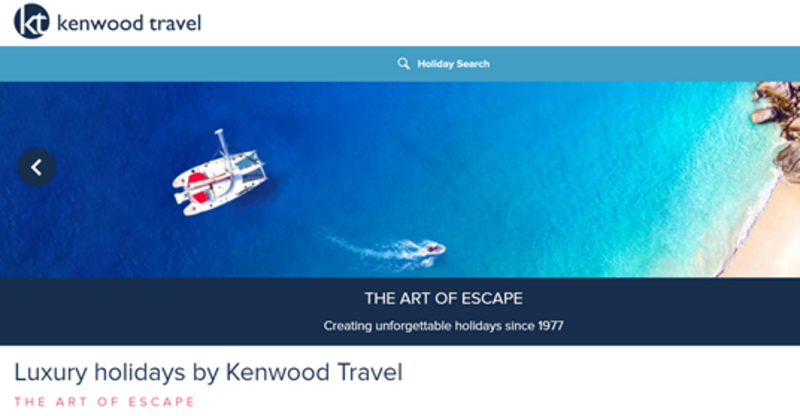 Kenwood Travel ties up payments orchestration partnership with BR-DGE
Deal provides the luxury tour operator with access to 300 payment and technology providers through one integration
by Aidan Poole
Payment orchestration specialist BR-DGE has has agreed a deal with Kenwood Travel, a UK luxury tour operator, to meet growing demand for international travel.
The agreement provides Kenwood Travel with payment orchestration technology for seamless online checkout and BR-DGE's platform of over 300 payment and technology providers through one integration point.
OTAs and airlines continue to experience challenges including payment failure and cart abandonment rates, with BR-DGE research suggesting that over 13.4% of online transactions in the travel, tourism and leisure sectors fail.
The firm has worked with Kenwood Travel to improve the payment process by ensuring that customers receive a frictionless experience with a wide range of payment options.
BR-DGE's platform reduces failed payments and supports the needs of the travel industry by connecting the fragmented payments ecosystem.
In the tie-up Kenwood Travel will benefit from dual acquiring, which spreads the payment risk and ensures resilience for businesses.
Corporate card surcharging with workflows will further elevate authorisation and optimise operational costs for the UK tour operator.
Emily Whalley, senior travel specialist at BR-DGE, said: "Kenwood Travel has a proven track record of providing a first-class holiday experience and delivering the very best the sector has to offer in luxury travel.
"Post-pandemic, holidaymakers and passengers are increasingly looking for greater flexibility, choice and personalisation within the customer journey and at the checkout.
"We are excited to bring our payment orchestration technology to Kenwood Travel so that they can meet this demand and deliver an end-to-end, first-class payment experience that caters to their luxury holiday clients."
Niranjan Manivasagam, IT and operations director at Kenwood Travel, said: "Kenwood Travel is delighted to announce that we are now partnered with BR-DGE a high-end technology, offering our clients a better payment experience."
Onboarding BR-DGE is a simple process which enables travel providers to innovate at scale, said the brand.