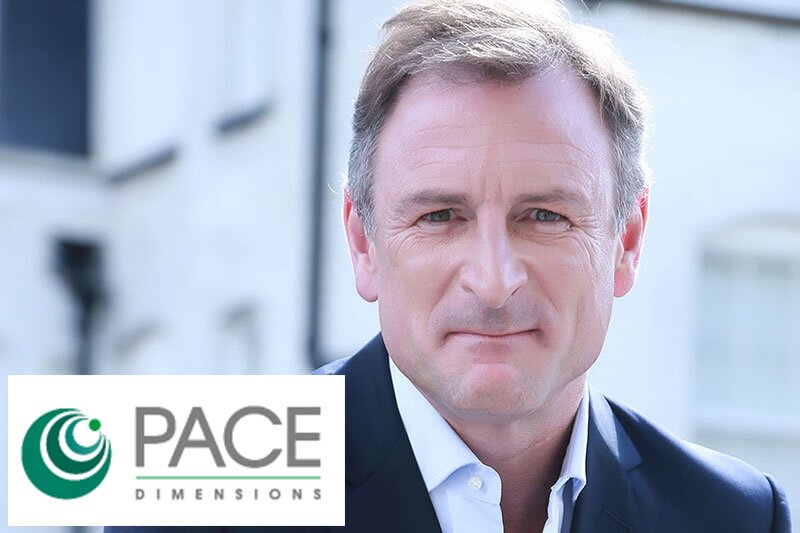 Big Interview: What might the post pandemic travel sector shake out look like?
Tim Davis, managing director of PACE Dimensions, assesses the prospects for the industry
When the dust finally settles on the COVID-19 crisis the impact on the travel and hospitality sector will be much analysed.
But even as firms continue to secure their near term futures it is already possible to see a number of trends emerging.
For Tim Davis, managing director of consultancy and research firm PACE Dimensions, the first challenge many will face is a lack of in-house tech skills.
He says third party technology providers are likely to benefit as firms turn to external expertise when survival mode switches to the recovery phase.
"Business has fallen off a cliff, particularly in Europe where hotel occupancy numbers are down 85%, a level at which the industry simply can't operate," he said.
"What most companies have been doing is survival, holding on to cash and cutting capital investment. Secondly, they are moving from furlough to redundancy.
"When you look at what people have been cutting, they are the logical things to constrain cash but most have not been necessarily to improve productivity or thinking about recovery.
"What I think we will see is most companies will be looking for help from third parties because while they shift from survival to focus on recovery they will find they will be short of the right skills."
Tapping into third party expertise
Davis said firms in recovery mode will need to focus on a smaller number of areas that will really make a difference, and so need to tap into the expertise of specialist teams.
Before COVID-19 hit there was a trend for the larger travel firms to favour external development with strategic partners rather than proprietary technology, something which he sees as accelerating due to the crisis.
This has been complemented by a switch from large Capex investment models to Software as a Service (SaaS) and Platforms as a Service operating models now favoured by many of the major technology vendors.
"The technology vendors are looking to increase their growth and support those companies that aren't going to have significant capital to invest," Davis said.
"Vendors are going to need to adapt and share some of the risk with their customers that they serve by providing different business models in order to grow going forward."
The firms that emerge from the pandemic in better shape will be those that are built on modern cloud-based technological architecture as opposed to those reliant on large inflexible proprietary systems.
"This crisis is going to be an inflexion point in the way companies advance their capabilities," Davis says.
"For at least a couple of years there's not going to be the flexibility or ambition to invest significantly because companies will be financially constrained while they are recovering."
An important area for firms to invest in, particularly in the hospitality sector according to Davis, is analytical tools that can make intelligent forward pricing and yield management decisions that do not rely on historical data.
"Early warning indicators allow you to see actual future volatility of demand and bookings. Most companies lack that capability because they are reliant on technology that uses history as a predictor of the future," he said.
Another vital area for the hospitality sector to grasp is the enduring issue of hotels being able to retail more than just the room, emulating what the aviation sector has done with ancillaries.
Changing business models in hospitality 
Davis said although 40% of a hotel's P&L relates to non-hotel room products operators' main KPI remains the number of nights sold because that is the biggest contributor to profit.
"The focus should be on profit per square foot to drive the performance of the business, but the hotel franchise models don't think that way, for them it's about gross room revenue because that's how they are paid.
"What we will see develop are the business models of the big franchise that broadens beyond the selling of bedrooms, that contribute more to the owners and operators."
A third area for the hospitality industry to focus on will be digital capabilities to support new health and safety and hygiene protocols, said Davis.
"Other sectors are far more advanced in this. Guests needs to be able to make choices about their stay and get service delivery without having to talk to anyone.
"You have to believe there is an opportunity for either existing players or new entrants to make a difference in that area."
Another inflection point Davis sees is with technology companies themselves that have attracted huge amount of private equity investment all looking for a return within the usual five to seven year timescales.
New tech vendor business models could emerge encouraging hotels to dispense with legacy and adopt new platforms now while booking levels are low and so the risk to ongoing operations is also low.
"It will give them the chance to innovate," Davis said. "The number one barrier to companies doing more is moving away from legacy, under the desk, systems that are fragmented around each and every department.
"They cannot adequately upsell or cross sell. Pricing and inventory is siloed. Something's got to give."
Hotel groups fight back in distribution battle 
Another inflexion point Davis sees emerging from the COVID crisis is in hotel distribution and the possibility of a fight back against the dominant OTAs and media companies.
He claims that while OTAs, metasearch and the likes of Google, have grown massively since the turn of the century, large hospitality brands have not done so badly in terms of growing their own branded traffic.
"This crisis is going to be an inflexion point where either they [hotels] have learned their lessons of the past or not.
"If you go back 20 years there were no online retailers, now there are a handful of really large ones worth a lot of money. And big online media companies are about eighty times bigger than any hotel companies.
"The distribution, value and market power of some digital natives is very strong. But that's just one side of the story, the other is the top 10 hotel brands have doubled their share of branded supply.
"While there is still huge fragmentation there is no question that the big boys are getting bigger very quickly. Those big multi-brand hotel groups are using substantial marketing power with loyalty programmes, which have grown ten times.
"Those are the main assets they are using to compete with the digital natives and, to be fair, they have not done too badly. The days of 25% commission are largely gone, we are down to 12% or 13%. It's not a one horse race by any stretch of the imagination.
"Intensity of competition has already increased dramatically because more inventory and pricing is available to the consumer direct. More nimble competitors are using intelligence and adapting to a marketplace that's more discerning.
"The big question is whether the big digital companies are going to develop more agile capabilities and greater speed of innovation. If they do there is a good fight to be had. If not, then scale alone will certainly help but it might mean a gradual erosion of longer term value."
Product and content key for intermediaries 
For intermediaries and retailers the two big challenges are closer integration with suppliers through direct connect technologies to be able to offer customers the full range of pricing and product, and paucity of content, said Davis.
Without this they will not be able to personalise their offering to customers and improve their merchandising abilities based on their investment in gaining valuable insight into customer behaviour.
Davis said: "Content is critical to success. That's where most companies have a very legacy view. They store pictures, images, video and copy that describe the product, but the problem is most customers have become much more discerning.
"What they want is very personal to them. They have many criteria that they want to get reassurance on to decide on what they buy.
"The conversion we are going to see here is from the old monolithic content management systems to more granular storing of data with automated processes to convert that into personalised merchandising content, inventory and pricing that's more relevant to the consumer and the purpose of the trip.
"The front-end technology to manage that data is already there and the likes of Adobe have moved beyond managing content to be more about dynamic publishing of content that's relevant to a particular transaction.
"It's the storage and gathering of that data where there is a gap and that is going to spawn new players in the sector. Suppliers will grow up to fill that void and it will evolve like it has in other sectors like media and luxury consumer goods and apparel."
Sector set for a shake out
So, does Davis expect the post COVID recovery to be characterised by a period of renewed innovation and change or stifled by a lack of resources?
"The innovation is going to come in very small doses from a handful of companies that happen to be well funded and be in a strong financial position to be flexible, to invest and be bold.
"There will inevitably be a few players who come out of this very well, for the vast majority that's not going to happen. What we are going to see is a bit of a shake out.
"Private equity right now do not know whether to buy now or in a year's time. They want to buy at the bottom of the market, but in a market that's about to grow.
"It's still one for the jury as to whether the hotel and travel industry is going to go through that Y or W-shaped recovery, no one really knows.
"Not a lot is going to happen in the next six to nine months, but for sure people are going to be looking very, very carefully."