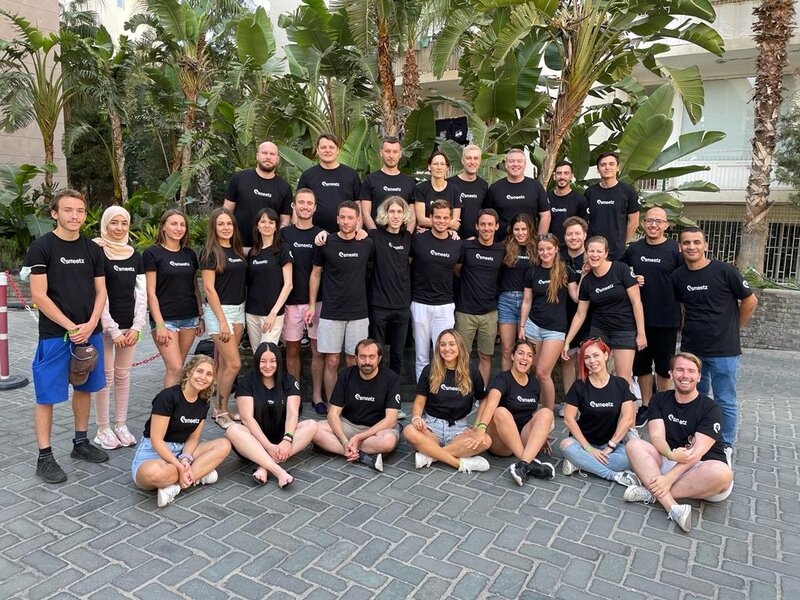 Attractions dynamic pricing tech specialist Smeetz raises $4.1m Series A
Swiss firm plans to break into the US and invest in people and research and development
Smeetz, the dynamic pricing technology developer for attractions, has raised $4.1 million Series A to achieve continued "aggressive growth".
The Switzerland-based firm, provides data-driven commerce intelligence to museums, amusement parks, music venues and theatres.
Having recently opened offices in the UK and France, Smeetz said the funding will help it break into the US and innovate by investing in human resources and research and development.
The funding round was co-led by Privilège Ventures and NewOak. It was supported by the participation of DAA Capital Partners and Akiden Ventures.
It will be followed by a second closing in the coming months to which Zürcher Kantonalbank has already committed itself.
Morgan Siffert, chief technology officer and co-founder of Smeetz, said: "We know the future of the attraction industry lies in data and artificial intelligence.
"AI powered sales optimization has been our focus since day one and we will keep pushing in that direction by extending our engineering team with the brightest and most agile profiles."
Jacqueline Ruedin Rüsch, founding general partner of Privilège Ventures, said: "Co-leading the round with our friends at NewOak was a smooth and efficient process.
"I'm really excited to start this new venture together with Alexandre and his team and we are flattered by the opportunity to be part of Smeetz."
Gregory Armstrong, chief executive of NewOak, added: "We have followed Smeetz since its first days and were impressed by the milestones achieved by the company.
"We are honoured to have been chosen as a Co-lead alongside Privilege Ventures with whom we share common values about early-stage investing.
"Being part of this Series A shows our continuous dedication to help the Swiss start-ups to expand. We wish Alexandre and the Smeetz family a lot more success in a field that they are disrupting with class."
"Our next stop is the US," said Alexandre Martin, chief executive and co-founder of Smeetz.
"The US leisure and entertainment industry is already thriving in 2022 with 14% in market growth compared to the 2019 pre-pandemic peak.
"In a market that is more advanced and prone to dynamic pricing, we are extremely confident of the product-market fit of our AI-powered unified commerce SaaS."