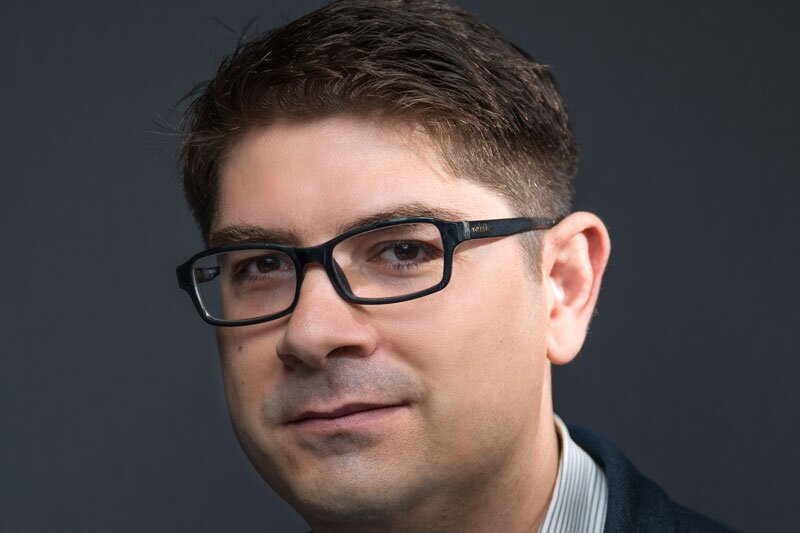 TTE Preview: Wbe.travel founder on technology challenges and opportunities for travel SMEs
George Dumitru suggests ways of thinking which can help SMEs get the most from today's enterprise technology landscape
Wbe.travel is celebrating its tenth year as a travel software developer. Co-founder and chief executive George Dumitru shares some thoughts on what he has learnt over the past decade and suggests ways of thinking which can help SMEs get the most out of today's enterprise technology landscape.
Do you really need to spend on a mobile app for your B2B agents?
When we launched wbe.travel as a travel software business in 2009, mobile was still emerging as a mainstream consumer technology.
Today a native app or mobile web site is a must for any online travel business looking to serve the traveller direct.
But for travel agents in a call center, retail outlet or at home the mobile trend is taking a different direction.
Travel agents need more flexibility in terms of their user experience and booking flows than direct consumers, who often already know where and when they want to go when they get to the booking engine.
Agents dealing with a client face-to-face or on the phone need to have multiple tabs open at the same time, to be able to compare different flight and hotel options, in real-time.
Agents with access to a full range of inventory, visible in front of them, must not only find the perfect booking for the traveler, but also optimize their own revenues by knowing which hotel is offering the agent the best commission or incentive.
But the mobile experience extends beyond the booking process itself, which opens up valid user cases for enterprise apps for travel agents.
General managers, chief executives and financial directors of small to medium sized travel firms need to stay in touch with their agents while on the road. Specific B2B apps which can share intelligence across the entire business are valuable assets.
Owners of SMEs in travel have a vision, a dream of what they want their business to be, but need to align these aspirations with their available budget and resources.
Our advice based on ten years as a product company for SMEs is that you do not need to be Expedia.
It is possible to choose the mobile features which enhance productivity and efficiency, deliver a quick return and provide the platform for growth in the niche you want to operate in.
Investing in business intelligence, or making sure that the deep links you provide to consumer-facing price comparison sites are accurate and robust, can deliver a greater return than forcing your agents to use a B2B mobile app, despite what your IT vendor may suggest.
Do you trust your IT supplier to do what's right for you, not them?
The internal and external conversations around mobile highlight another bigger picture challenge for SMEs – who do you trust?
All vendors claim to have the best system, the best inventory, the best prices, the best support. The decision about which IT partner to trust with business-critical platform is one that SMEs cannot afford to get wrong.
One challenge we – the vendor – faces is managing unrealistic mindsets. People running small travel companies are experts in travel and often do not have in-house technical expertise.
Some vendors will identify this lack of knowledge, and oversell what their technology can do, even if the reality is that most products on the market are similar.
Often an SME does not realise it has been mis-sold a system until the product is live, by which time it is often too late to change.
The difference often boils down to the chemistry between the buyer and the vendor, on a corporate as well as individual level.
Ask the salesperson to bring a technical expert to the meeting and see how they work together.
Conversations need to include as many people from both parties because the relationship goes further than just the buying and selling of a system – use cases, support, training, troubleshooting are as important as functionality once the deal has been signed.
Successful business partnerships are built over time, not over lunch.
The importance of trust cannot be overstated. Owners of SMEs should have the same level of confidence in their external IT supplier as their own staff.
The benefits of having external IT expertise are negated if the buyer does not trust that expertise.
Do you understand the philosophy of APIs?
When we started developing software for the travel industry, APIs were at the very beginning as a concept in travel.
Now, APIs are driving – and will continue to drive – the globalisation of supply and distribution of travel, for entire industry.
As noted, owner-managers of SMEs are experts in travel, who do not necessarily need to know the about SOAP, REST, JSON, XML.
But someone in the organisation – either internal or third party – needs to understand the theory of APIs so that they will work in practice.
The internal or external argument comes to the fore again, in the context of SMEs having limited budget and resources.
Developing your own IN and OUT APIs comes with direct and indirect costs; using a third party can be more effective, so long as the third party understands what you want the APIs to do for your business.
OUT APIs – sharing your inventory with others to distribute – require the travel and tech experts to work in sync.
The APIs needs to have good pricing and to be compatible with the infrastructure in place at the other end. If either of these fall short, no-one will take your API and the opportunity to grow is lost.
Similarly, the tech and travel teams need to be aligned for IN APIs – bringing in external inventory to supplement and sell alongside your own.
The APIs you consume need to allow you flexibility on the margins while being technically compatible with your systems.
Not all APIs are created equal. One weak integration can have a negative impact on the entire ecosystem by slowing things down or presenting historic rather than real-time pricing and availability.
Find your niche, trust your IT supplier, grow your business
The scale of the likes of Expedia, booking.com, TripAdvisor is not in itself a problem for SMEs, so long as your goal is not to compete directly with them.
Travel is a large enough industry for SMEs to find an area in which they can succeed, even though there are some big challenges to address.
Getting the right IT partner can help overcome many of these pain points, while getting the right IT partner is a significant challenge in itself.
Trust, chemistry and instinct need to have as big a say in that decision as SLAs and KPIs.
George Dumitru will be speaking on the opening day of this year's Travel Technology Europe, giving a deeper dive into how SMEs can make the most of the travel tech supplier ecosystem. The session will be moderated by Charlotte Lamp Davies, principal consultant at A Bright Approach and a TTE advisory board member. The session, which will include an audience Q&A, takes place at 10am on Wednesday February 20 in the Travel Technology Theatre.