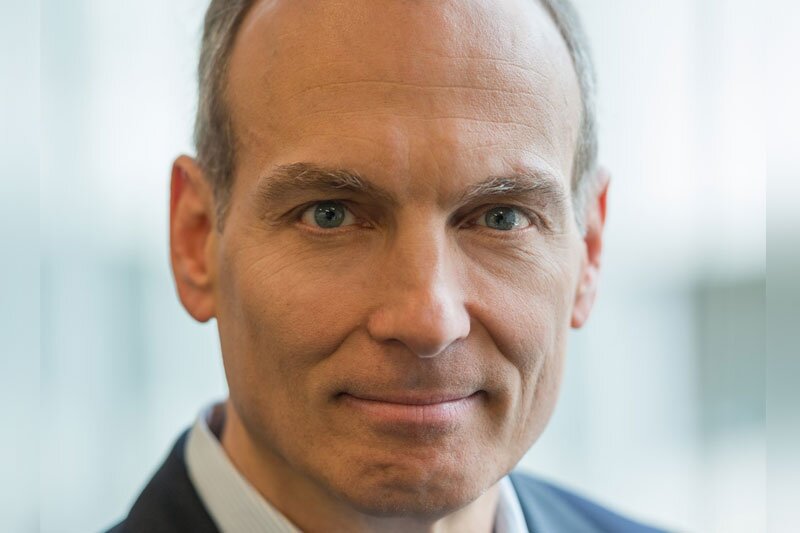 Phocuswright 2019: Booking boss wants to connect travel and right some industry wrongs
Glenn Fogel calls for better communication and takes swipe at resort fees
The boss of Booking Holdings, the world's most valuable travel company, is confident it will perfect offering consumers what it calls the "connected trip".
The travel giant has recently switched strategy so that its various brands that have to date operated independently work more collaboratively.
This is seeing Booking.com for hotel and alternative accommodations, Rentalcars (Booking Go) for ground transportation, brands in the KAYAK group for flights and Open Table for restaurant bookings combine their product to cater for the full holiday.
Glenn Fogel, president and chief executive of Booking Holdings and chief executive of booking.com, told this week's Phocuswright Conference in Miami its long-term goal was to create the fully "connected trip".
He said with Booking's large global audience airlines are willing to offer the best nett rates it can mark up and, in some instances, commission so the firm can take that flight booking information and recommend to customers other product relevant for their trip.
"The beginning part of travel planning is, for most people, that flight. We want to be able to use all that information about that consumer to personalise and give them what they need.
"It's the flight, the ground transportation, the hotel or villa or home, or the attractions because you have got to do stuff when you're there and everyone has to eat so we have Open Table.
"You want to have this wonderful experience and be managing it all together in one payment platform. And when things go wrong we can fix it.
"When your flight's delayed you want to make sure the ground transportation is picking you up at the right time, and if you are going to be late for that dinner reservation you want that changed immediately.
"We continue to make progress. The technology continues to advance. New things are coming in all the time. It's never done. We have a very large office in Tel Aviv filled with AI [artificial intelligence] genius types.
"The great thing about creating something like this is it's creating a merchandising capability for all our partners. They can come and out in product offers to the biggest source of demand in the world for travel."
Having arrived at Phocuswright in Miami to be originally told that the conference hotel had overbooked and he did not have a room, Fogel said there was a need for travellers to be treated better, and communicated to better.
He also criticised resort fees, which many US hotels add on to the room cost, but which do not show up in searches and so give a false impression of actual room price in results.
Booking.com has been working on factoring in these fees meaning hotels that add them on have been pushed down the rankings.
"So many parts of the industry could be improved," said Fogel. "Everyone hates resort fees. To me it's not right. It's really bad, they should not do it.
"Here is why it happens: because if one company does it they get an advantage. That's why regulation sometimes can be a really good setting a level playing field for everybody.
"There are very clear rules for how we display pricing for airlines. It would be helpful if everyone showed prices up front, then it would be okay."
Fogel pointed out the hotels "doing the right thing" and showing the full price upfront are penalised because they pay more commission while those charging resort fees only pay commission on the price of the room.
"I would like to see everyone in the industry do the right thing and  show the prices upfront. Be fair to the consumer. This is the hospitality industry, be hospitable."