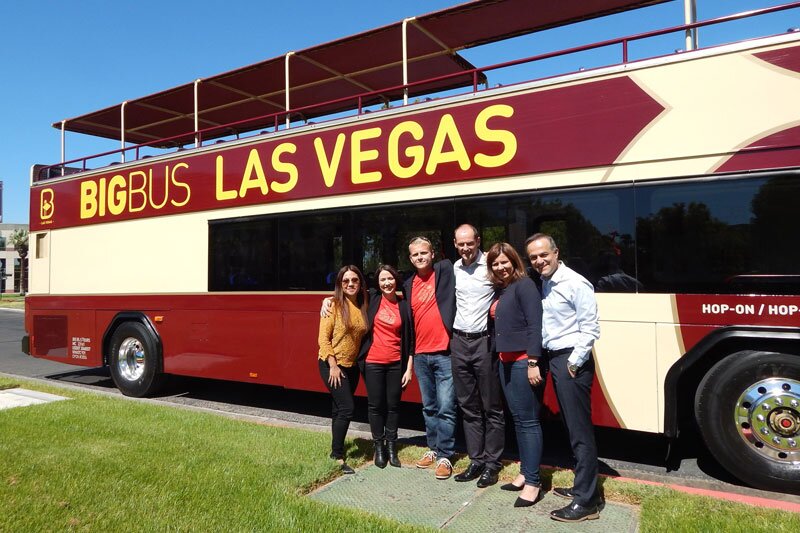 Big Bus tours adds Expedia to API partner programme
Operator seeks to establish digital connections amid move towards paperless tickets Continue reading →
Open-top bus sightseeing operator Big Bus Tours has added Expedia to its stable of OTA API partners.
Big Bus Tours launched its API technology last year to establish digital connections with partners as it moves towards paperless tickets.
Alex Payne, chief executive of Big Bus Tours said: "With the rise of tourists' increasingly mobile dependent, the API technology will enable tourists to have a faster booking experience via Expedia, across multiple platforms, and allow them to receive a Big Bus Tours QR code directly to their mobile device in real time.
"Customers can then redeem their Expedia QR code through the staff's scanning device and simply hop on board. The feedback from our trade partners has been incredible. The new technology has been easy to integrate, with positive impact on sales growth and customer feedback."
Omid Golshan, executive vice president of global growth at Big Bus Tours, added: "We are very excited to be furthering our relationship with Expedia, the world's largest full service travel site.
"We have been working with Expedia for many years and have enjoyed impressive growth. The API technology is the first step towards a paperless ticketing world.
"The technological advancements will have a positive impact on our relationship and future sales as the direct integration through the Big Bus Tours API technology will not only enable Expedia to sell the full range of Big Bus Tours products in real time, it is a very positive move in our mutual interest to simplify the customer booking process and make the customer onboarding process more efficient."
Jen O'Twomney, vice president of Expedia local expert said: "We understand the importance of simplifying the customer experience in destination, and one of the biggest pain points to this end is the need to exchange paper vouchers.
"With the development of connecting directly to the Big Bus Tours API, our mutual customers will be able to scan their e-vouchers directly in destination in all of Big Bus Tours' 21 cities.
"Reaching this connectivity is an important milestone, which will not only enable a smoother customer experience, but a much more automated internal process, which will help drive the Big Bus and Expedia relationship forward."
Since launching its partner API, the operator says it has seen accelerated growth, with the biggest partner achieving nearly 200% growth in the first year of integration.
API functionality allows partners' customers to book Big Bus Tours products and receive QR codes, eradicating the need for a printed voucher that is presented to Big Bus Staff for redemption.
As an increasing number of customers prefer to book tickets via mobile devices, at short notice, the Big Bus Tours said API technology helps to improve the customer experience.
The Big Bus Tours trade-specific API is built as a modular system, allowing API partners to utilise as much or as little resources, to meet the needs of their customers.