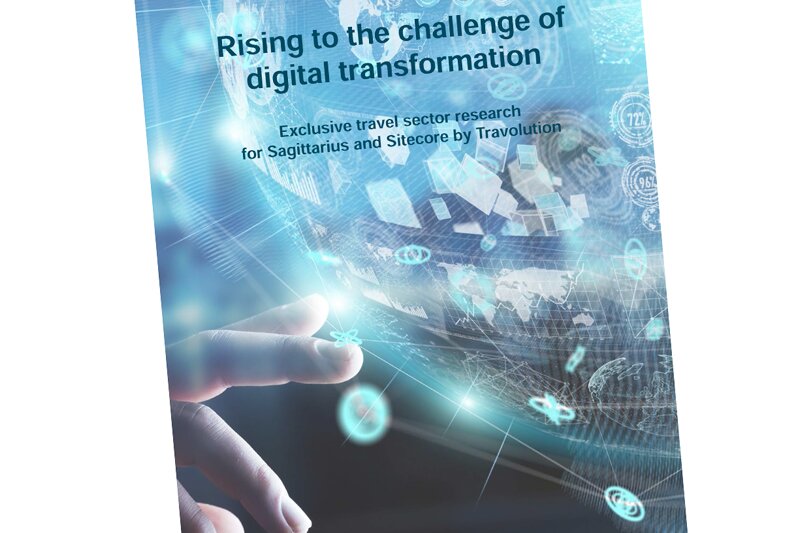 Whitepaper: Social seen to be at the heart of digital transformation
Travolution and Sagittarius publish joint whitepaper
Travolution and leading digital agency Sagittarius have published a joint whitepaper revealing the findings of exclusive research of UK travel professionals about digital transformation in their businesses.
The paper, also supported by Sagittarius technology partner Sitecore, was officially launched at an event hosted by Microsoft in London today.
The survey found respondents considered Brexit to be the biggest challenge to their business in the last 12 months and the expected biggest challenge in the next 12 to 24 months.
The report also reveals that digital change is being focussed on social media with Facebook advertising being considered as offering the best return on marketing spend ahead of Google Adwords.
Paul Stephen, Sagittarius chief executive said: "It's interesting to see Facebook cited as delivering the best ROI above Google; especially when Google has the lion's share of spend. Maybe this will entice travel brands to acknowledge that a multi-channel strategy is required if they want to reach their key audiences."
Respondents, drawn from Travolution and Travel Weekly audiences, were found to be optimistic that their firms were embracing digital transformation at board level, but were more conservative when estimating what budgets were being spent on innovation and new projects.
Live chat and personalised emails were cited as the key areas in which firms are looking to improve the customer experience and respondents claimed to be seeing high levels of loyalty among their customers.
Sean Rusinko, global director, business optimisation, strategy and industries at Sitecore, said: "The survey response showed just over 50% of brands have loyal customers who re-book within 24 months, and we know that customer loyalty is a hard-fought battle. But once brand-loyal, less than a third are willing to try new offerings. Data, machine learning and customer experience will be key to optimising customer lifetime value."
The full 'Rising to the challenge of digital transformation' report is available now to download for free.