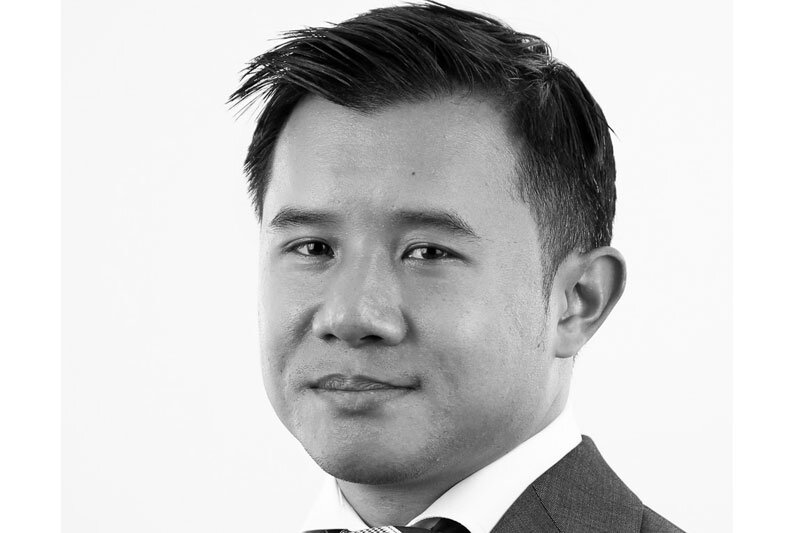 Guest Post: How hotels can use mobile tech to adapt to COVID-19
imon Choi explains how hotels should bring mobile technologies into play as they meet the challenges of COVID-19
Retail e-commerce expert and former change management business consultant Simon Choi explains how hotels should bring mobile technologies into play as they meet the challenges of COVID-19.
As COVID-19 continues to heavily impact the hotel industry, companies must look at what they can be doing now and prepare what to do as restrictions begin to slowly lift.
In most countries restrictions will be gradually lifted and most customers will have trepidations about aspects such as too much contact with hotel staff and other patrons.
Technologies including mobile technology are already embedded as part of doing business in the hotel industry, however, they can be exploited even further in the coming months to improve business and customer satisfaction.
Concierge Apps
Guests will want to be reducing time with concierge at all points of their stay so hotels must consider all points of contact and be using messaging prior to stay to encourage downloading of their relevant app to enable a better experience for customers.
This should include emphasised messaging from the point of reservation whether online or over the phone to the customer to clearly communicate the benefits of downloading the app.
Guests can book various services and pay for a variety of hotel services using the app and mobile POS.  Guests can access a full orientation of the hotel including service availability and details such as opening hours and pricing.
At check-in some concierge apps enable a fast check-in meaning guests are simply greeted and handed their swipe room card.
An example of a well-known app in the hotel industry is the Hilton Honors Mobile App.  It gives customers the usual hotel information and allows them to book their next stay with Hilton.
The concierge component then looks after requirements throughout their stay including unlocking the doors, contacting hotel staff and even ordering pillows.
The room service requests feature is built in and they can also ask for directions through the app.  It is one of the more versatile concierge apps and hoteliers should consider the capability of their current app.
If further capability can be added to help reduce contact with staff and provide greater options for customers to use technology, then these should be considered.
Apps as a key communication medium
The Apps are unfortunately only as good as the information input into them, so hoteliers must focus more during this period on providing up to date information to customers.
For example, it is important hoteliers communicate to customers the various health and safety precautions being undertaken to protect customers during this time such as MGM's procedures.
This extends to their various services, for example as restrictions start to become slowly lifted and if for example dining at their restaurant becomes available then the app can communicate the extra distancing measures between tables, food handling procedures and extra cleaning being conducted.
Concierge and guest services may have temporary Perspex partitions placed in between staff and guests to ensure greater comfort where communication with these services are required.
This period will require more updates to apps but that will drive more relevant up to date messaging with customers and no doubt improve the overall customer stay.
Attracting the right target markets
Hotels should be considering their market segments and which will be most likely to return to travel once restrictions are slowly curtailed.
For example, it can be surmised that millennials are more likely to be willing to go back to exploring the world once restrictions ease.
They are more cost-conscious, less risk averse and therefore hotels may want to consider these kind of target markets in targeted messaging to these groups.  This should occur as part of evaluating and planning their entire market strategy  during COVID-19.
Apps such as Radisson RED enable guests to order a grab-and-go food such as a Belgian waffle with mac and cheese from their on-site restaurants OUIBar + KTCHN to take back to their room or out on the town is popular among millennials.
Hoteliers should consider how they can use mobile technologies to improve experiences for these 'first returner' target markets.
Hotel apps and advertising on partner booking apps could focus on packaged experiences for example for millennial travellers in this case.
As this market is already highly mobile and tech savvy, hoteliers should be considering how to improve their mobile-first experience and personalising their messaging towards this audience.
The concierge app in this case may for example, customise messages based on the age of the customer and/or what the purpose of their stay is.
Mobile Technologies as a Performance Enabler
Hoteliers should also be looking at which mobile technologies to be leveraging further and how these can be utilized to improve business performance during this period.
For example, more use of apps and other mobile technologies can enable some staff to work remotely more easily while still keeping a good eye on property management systems and customer relationships. Cloud technologies can be leveraged even more than normal.
Hotel leadership, just as the hotel does with guests, can utilise staff-accessed apps to monitor how their teams are going.
For example, staff engagement surveys and other useful monitoring to see how they are going in the post lockdown world can help determine what is going well and what needs to be further improved.
Companies must make use of technology and plan how to leverage mobile technology in particular as restrictions become slowly lifted by governments.
There are many ways in which this technology can not only improve customer but also staff experience and be an enabler for better business performance.