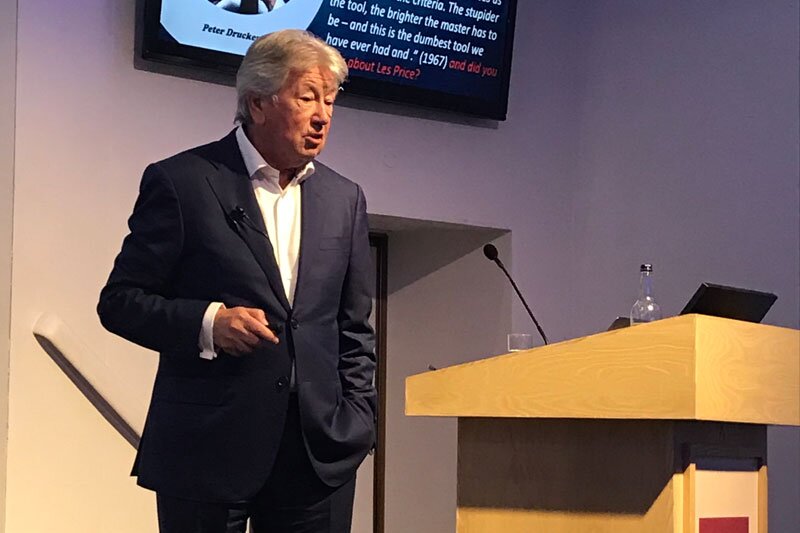 Inspiretec CX Day: 'Tell your story to relate to customers'
David Speakman says brands have to be 'super-relational'
Travel brands' stories are more important than the products they sell, the Inspiretec Customer Experience Day was told last week.
David Speakman, founder of homeworking agency Travel Counsellors and a new investor and non-executive director in travel technology supplier Inspiretec, said brands have to be "super-relational".
He told delegates at the event in London last week how realising that building relationships with customers was a "lightbulb" moment as he built the Travel Counsellors business to 1,600 agents in seven countries.
"In a sense the product is a given, or it should be a given," he said. "The differentiation was the relationships. It's about how you do and not what."
Speakman said travel firms can be either transactional or relational, and just as it is no longer good enough today to be just transactional but super-transactional, firms must be super-relational.
"Being average is not any good for anybody," he said. "If you are a halfway house you will never make it, therefore you have to be super-relational."
When running Travel Counsellors, which was sold to its second private equity owner last year, Speakman said he created a series of "Golden Habits" which agents were encouraged to follow.
These were based on how the firm's best travel counsellors engaged with and built relationships with their clients. The firm's top 50 agents were earning £88,000 a year.
The Travel Counsellors' approach aimed to "build a production line of relationships" by instilling the ethos into regular, every day processes.
Speakman said the main reason by far that clients desert a brand is "perceived indifference" of that firm towards its customers, well ahead of price and being wooed by a competitor.
He said Travel Counsellors adopted Net Promoter Score as a key measure of success and how it related to its customers and 400 of its agents achieved the top score of 100.
"The better the score, the more chance you have of a referral. That's how to build your business. You can have the best website anyone has ever seen but if I don't trust you am I going to book?
"It's about trust and relationships. It's not about how good your technology is."
Speakman said Travel Counsellors succeeded because it had reduced financial risk because of lower fixed costs, and it offered integrity and impartiality and provided agents with a better quality if life.
"Do you really treat people the way you would want to be treated? Are you customer centric? Do you walk the talk? I'm not sure there are many brands that do."