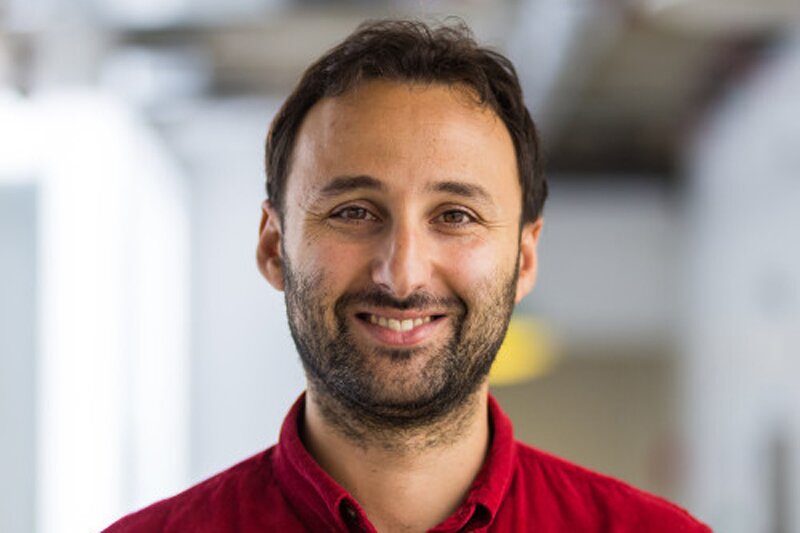 Guest Post: Impact of voice on travel industry
Opportunities are huge, says Alessandro Noviello associate director at ForwardPMX
Opportunities are huge, says Alessandro Noviello associate director at ForwardPMX
"The journey not the arrival matters", T.S. Eliot a 20th Century American poet once said. Travellers have always been eagerly consuming all sorts of media content in search of inspiration or useful information about the next place to visit, accommodation, a train to catch, or a local restaurant to visit.
There will always be room for an old-fashioned travel guide in a backpack but, undoubtedly, the proliferation of apps, user-generated content-rich platforms, travel vloggers and Instagram influencers, have made a virtually limitless volume of inspirational and informative content available to everyone on-the-go 24/7.
Yet, while ten years ago the thought of booking a holiday by talking to a Bluetooth speaker seemed like something from a sci-fi movie, Voice Search technology has slowly become a reality with the launch of voice assistant devices and the use of Siri, Alexa and Google Assistant on mobile is starting to revolutionise consumer habits. In fact, according to research, consumers are embracing voice assistants, such as Amazon Echo and Google Home, with 35.8% of millennials using their devices on a regular basis, and according to Gartner, 30% of searches will be done without a screen by 2020.
The increased use of voice assistants is set to have a sizeable impact on search in general. According to figures released by Microsoft in 2017, voice searches for hotels and flights in the UK on the Microsoft-owned Bing network increased by 343% and 277% year-on-year respectively. Google Translate now boasts more than 500m users worldwide. Thanks to widespread use of smartphones, Wi-Fi hotspots availability and generous data packages, its usage as a real-time conversation enabling tool as well as the usage for other translation apps when travelling, has become a common habit.
The sharp rise of voice searches paired with the way travel related data is categorised (think flights or train timetables) and consumed makes travel the next industry to be largely affected by this shift in consumer behaviour. With individuals already starting to utilise voice search in their everyday lives, it will inevitably allow consumers to research the latest flight times or check the weather for an upcoming holiday with ease.
How will screen-free interactions play a key role in an industry where visual assets inspire users and heavily influence their decision making process?
For travel brands, this presents a challenge as images have always been an essential part of the marketing strategy. Whether it's a double page spread print ad for the latest package holiday or an influencer-centric Instagram campaign for a luxury getaway resort, there is a huge focus on imagery and this won't change with the growth of voice search.
Marketers, however, need to be aware that voice search, is not being used on its own. Instead, customers use voice search in all different stages of their journey whilst they engage with other media from sponsored Instagram posts to traditional print ads and search marketing. Voice search is allowing consumers to engage with a travel brand in a new way, through natural and conversational searches.
For example, rather than typing "cheap flights from London to Amsterdam," consumers are instead saying "what is the cheapest flight from London to Amsterdam?" Travel brands need to respond to the anthropomorphization of consumer behaviour by optimising for longer search phrases that replicate human speech – rather than traditional search terms.
Another way that voice search is being used in the travel industry is to connect to consumers when they have reached their destination. While on holiday consumers are likely to use voice assistants on their phones to find attractions, restaurants, and amenities nearby by using Google Assistant and Siri alongside apps such as Facebook, TripAdvisor, Google Local and Yelp, rather than accessing third party websites. Therefore, it is essential to ensure that travel brands optimise the information available for consumers, allowing users to see opening times, reviews and menus. Developing voice-powered chatbots is an avenue some of the most innovative brands are likely to explore.
The medium is evolving and no doubt tech companies will find meaningful ways to properly monetise the platform, enabling brands to target their relevant audiences. The current focus for travel brands must be establishing a presence on Voice Search platforms and start gathering insights into how consumers use the medium that, as the platforms evolves, will allow brands to create rich and engaging content. One day, voice search may enable brands to do what traditional search hasn't, understand consumers' emotional state and tailor their messages accordingly.
Outside of marketing, voice assistants are even affecting holiday destinations themselves. Travel brands are using home devices to improve consumer experiences of their holidays. For example, Amazon has introduced a program for hotel operators that allows guests to request room service, ask for housekeeping via their echo devices, set up a wake-up call or even adjust the temperature of their room. This sort of development shows how technology is making the lives of holidaymakers and business travellers more personalised and stress-free.
Despite the challenges, the opportunities for travel brands who understand the implication of voice search and adjust their marketing and communication mix to take into account voice searches at the different stages of their customers' journey are huge. Voice search and assistants are set to change the travel industry completely. As consumers increasingly turn to voice search, brands will have to adapt to the new reality or risk facing falling behind the competition.