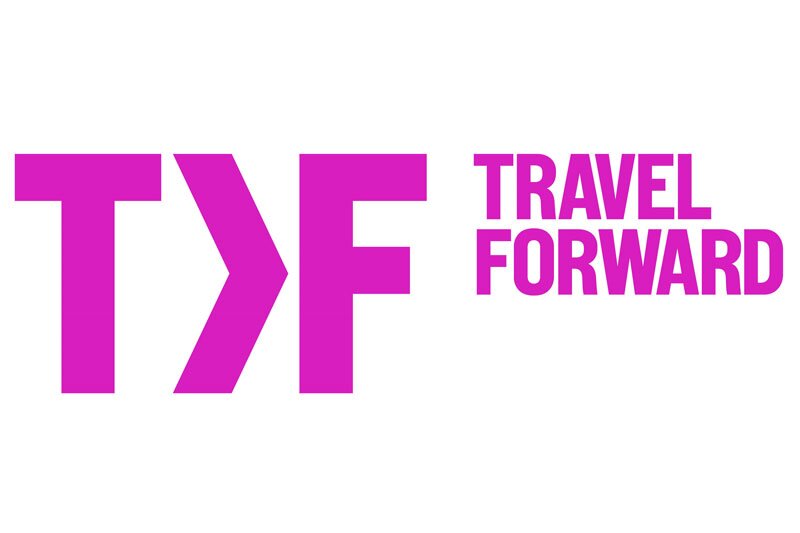 Travel Forward 2018: Travolution expert advice clinics open for bookings
As global media partner, Travolution is laying on this free opportunity on our stand
Travolution has gathered a collection of experts to offer one-to-one advice to delegates at this year's Travel Forward travel technology event at World Travel Market.
As global media partner for the specialist trade show that is running alongside the annual WTM at London's Excel exhibition centre, Travolution is laying on this free opportunity on our stand (TT530).
Among the experts lined up to offer 20-minute consultations are specialists in payments, technology, marketing, user-generated content, ground transportation, customer communications, foreign exchange, and market data and insights.
To book your appointment email Travolution international account manager Scott Pascal Murray on scott.pascalmurray@jacobsmediagroup.com
Below is a timetable of when the experts will be available during the three days of Travel Forward at WTM.
dflo – A communications solutions provider that promises to drive operational efficiency while improving customer experience in a GDPR compliant marketplace. Dflo will offer advise on how automated and personalised customer communications can improve their service travel companies provide to clients.
Dolphin Dynamics – A travel software specialist that has developed a suite of products with areas of expertise that include what to consider when selecting an implementing a new technology system, mid and back office, CRM Booking engines, automation, GDPR, and making tax digital.
Hitwise – Founded in 1997 Hitwise has grown into a leading audience insights tool for hundred of companies worldwide. It helps marketers, agencies and brands track website behaviour, understand their audience and keep tabs on their competition.
Ivvy – A platform for organisers to plan, market and manage their events. Ivvy will offer advice to events venues and organisers about how to transform their business and make more revenue and profit, while taking more control over their meetings, corporate functions, weddings, conferences and group accommodation.
Ixaris – A payments technology specialist that will advise on how to handle payment and settlement of transactions with virtually no friction and on what travel agencies can be doing right now to boost their profit margins. Ixaris says 36% of firms don't know the cost of their payments and many loses 20% of gross profit to transaction costs.
Minicabit – A former contestant on the BBC's Dragons Den, Minicabit has created a marketplace for bookings taxis that does the shopping for customers and provides a new mobile marketplace for operators to reach their clients. Advice will be offered about how this service can be integrated into existing businesses to improve service and revenues, automated communications and matching technology with business requirements.
Optimum ROI – A specialist in performance marketing, especially PPC, website optimisation and the streamlining of sales processes. Advice will be offered on user behavior driven bidding technology, intelligent targeting, multi-channel and how to automate digital marketing campaigns.
Sagittarius – A digital marketing agency with a specialism in the travel and tourism sector and a partner with Microsoft, Google and Sitecore. Advice will be offered on how to create successful brands through digital strategies and the role of artificial intelligence in creating the most high-performing travel websites.
Stackla – An artificial intelligence powered visual content engine for travel and hospitality brands that helps travel firms discover, manage and display the best earned and owned content across all their marketing touch points boosting engagement, strengthening trust and increasing bookings. Advice will be offered on machine learning-powered curation, channel proliferation and enterprise-grade technology.
TransferWise – After six years in business, TransferWise customers are now using its technology to send $1 billion of their money overseas every month. Advice will be offered on how travel firms and their customers can benefit from money transfers that are low-cost and fair, easy and fast.
Travel Trade Consultancy – A leading advisor on regulations and legal and financial requirements in travel. With over 40 years' experience in the travel business, TTC provides advice on buying and selling businesses, Abta, Atol and Iata licences, understanding finances, tax, and merchant acquiring facilities.
WeSwap – A pioneering London-based peer-to-peer foreign exchange platform that will offer advice on forex and how travel firms can get the most out of travel money as a vital extra revenue source. WeSwap Connect is a B2B product that seeks to optimise profit for booking agents.
ECOMMPAY – a payment service provider that engineers bespoke payment solutions for online businesses around the world. BY developing future payment platforms today, ECOMMPAY targets increased conversion and facilitate expansion into new regions and markets. Advice will be offered on payments solutions and international and new market expansion.
SDL – a multinational software and professional services company headquartered in Maidenhead, UK. SDL specialises in digital marketing software and services, structured content management and language translation software and services including interpretation services. Advice will be offered on content generation and management, translation and the role of artificial intelligence.
FlynowPaylater – a holiday payments specialist that partners with travel firms to enable them to provide finance to their customer so they can spread the cost of their holidays from three months up to 12 months. Advice will be offered on how to increase both conversions and basket value by offering flexible financial options and a quick and easy to use approval system.