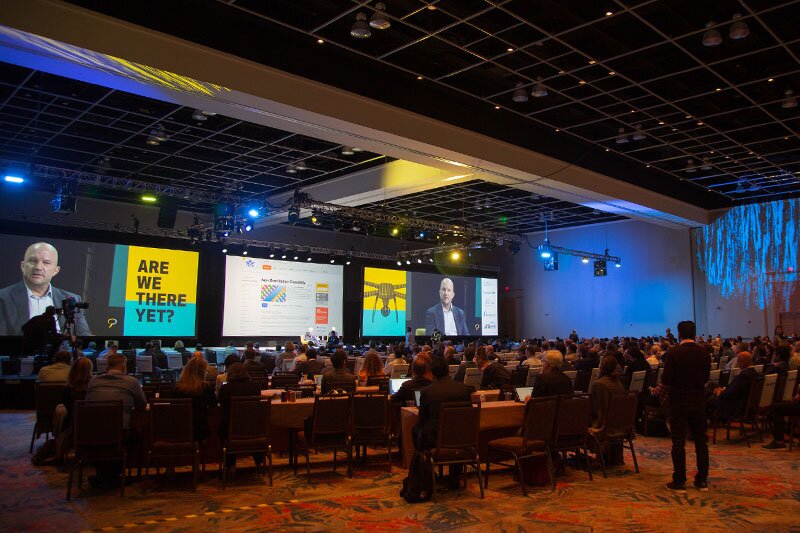 Phocuswright 2019: Being audience-led drives customer friendships, says Merkle
People-based marketing offers cost savings through repeat business, event hears
Travel brands should adopt an audience-led marketing approach to become welcome as a person its customers want to maintain a relationship with.
Leading technology, data and marketing agency Merkle says people-based marketing, which it claims to have been a pioneer of, is becoming more widely used in travel as well as other sectors.
Speaking to Travolution at Phocuswright last week, Coleen Kuehn, chief media officer at the New York-based firm said brands that do this well get more interesting the more times they are engaged with.
"It's audience-led, not channel-led. Who is the person? And based on what we understand about them that will determine what channel we talk to them in.
"It's very engaging. Like a person you want to keep a relationship with, be friends with. It gets more interesting the more time you spend with them. The ability to really personalise and customise relationships so clients do not just notice advertising but it's interactions and experiences they want to repeat."
Kuehn said companies do make make full use of the customer data they have, especially in travel where brands have access to large quantities of rich data that tells them a great deal about their customers.
"It's so much more cost efficient to keep your customers coming back and bringing them different offerings and make your brand a family tradition," she said. "Do that and advocacy rates are much, much higher.
"A lot of brands are sitting on (CRM) Customer Relationship Management and are not really sure what to do with it. It's far more sophisticated than demographic or behavioural data."
Kuehn said brands can determine what characteristics their best customers have and then go prospecting for people who match those criteria.
She said Merkle's clients in retail, its biggest sector, are doing the best job and while some areas of travel are on a par, sectors like aviation "have a lot of catching up to do".
However travel's potential is in the emotional investment they put in during what can be a protracted research phase which provides an elongated purchase signal period.
"When people are researching for travel they are really revealing a lot about themselves, their preferences, their family dynamic their interests. There's a lot of rich data enough though they are not in and out of the market as frequently as with retail."
Merkel works with United Airlines as week as a number of major hotel chains like Kimpton and IHG as well as Marriott for its Vacation Club programme. One of its key travel clients in Universal Parks and Resorts which uses Merkle to help its hotel clients plan their trip before they arrive. Merkle also works with Airbnb and Facebook.
The firm has a global presence and was acquired by majority owner Dentsu in 2015 primarily for its people based marketing platform, said Kuehn.