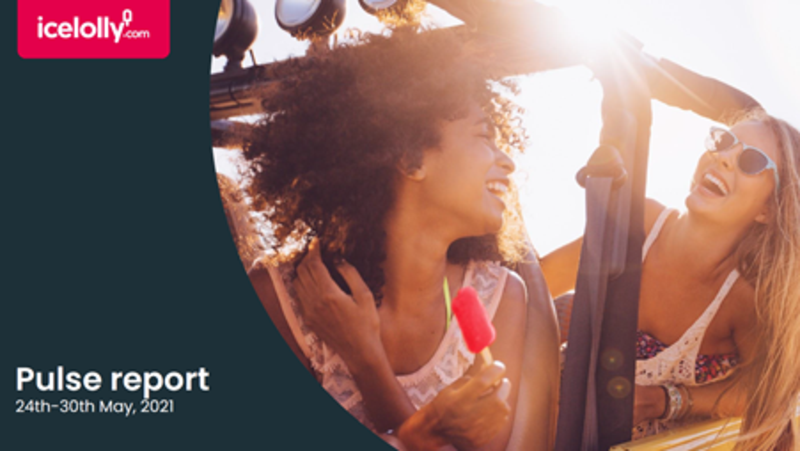 Icelolly.com Pulse: Holidaymakers anticipate more countries 'going green'
Greek and Turkish destinations join the Algarve in seeing increased demand
Anticipation of more destinations being added to the UK's green list of non-quarantine countries appears to have prompted broader search activity among icelolly.com users.
The weekly Pulse report from the holiday comparison website saw Algarve search share cool somewhat while Antalya in Turkey lead the charge in gaining search share.
Outside the top ten destinations in the week to May 30, Rhodes and Costa Dorada also saw good significant share gains.
Crete, Lanzarote, Madeira and Amsterdam all saw search share drops of double-figure percentages.
Chris Webber, head of travel deals at icelolly.com, said: "Algarve is still dominant in both searches and bookings, though it has been tempered somewhat over the past seven days.
"Summer 2021 booking levels increased to account for around three-quarters of all bookings, spread across a number of popular destinations in addition to the Algarve.
"Will the coming green list update thrust other destinations into the spotlight and further take share from the Algarve?
"In UK search we've seen a big leap in the seven-day window after the date of search, with the May bank holiday and half term period proving popular for last-minute staycation searches."
In terms of the most popular departure months, June, July, August and September 2021 searches all gained search share. August 2021 had the biggest share gain, of 20%.
Summer 2021 searches overall accounted for close to three-quarters of all searches on the website.
Domestically, the biggest search share gain was for the Peak District, with a close to 50% gain week-on-week. Dorset saw the biggest drop in share over the seven days covered by the latest Pulse.
Icelolly said it saw a "massive leap" in search share for last-minute travel as the bank holiday weekend and half term approached.
The search share gain for the 31-90 days window was centred around 31 days and 72 days, which are the final week in June and a week in early August.